How would you like a home where all the stresses and strains are taken care of, where you can live an independent life in a secure and friendly place? These McCarthy & Stone homeowners have done just.
"Our House Manager brings a big smile on everybody's face because she's so good at organising things for us and keeping us all happy. We had a lovely musical night, we all sat watching a video of Andrew Ray and we had our lovely glasses of wine and nibbles."
Sylvia Ferns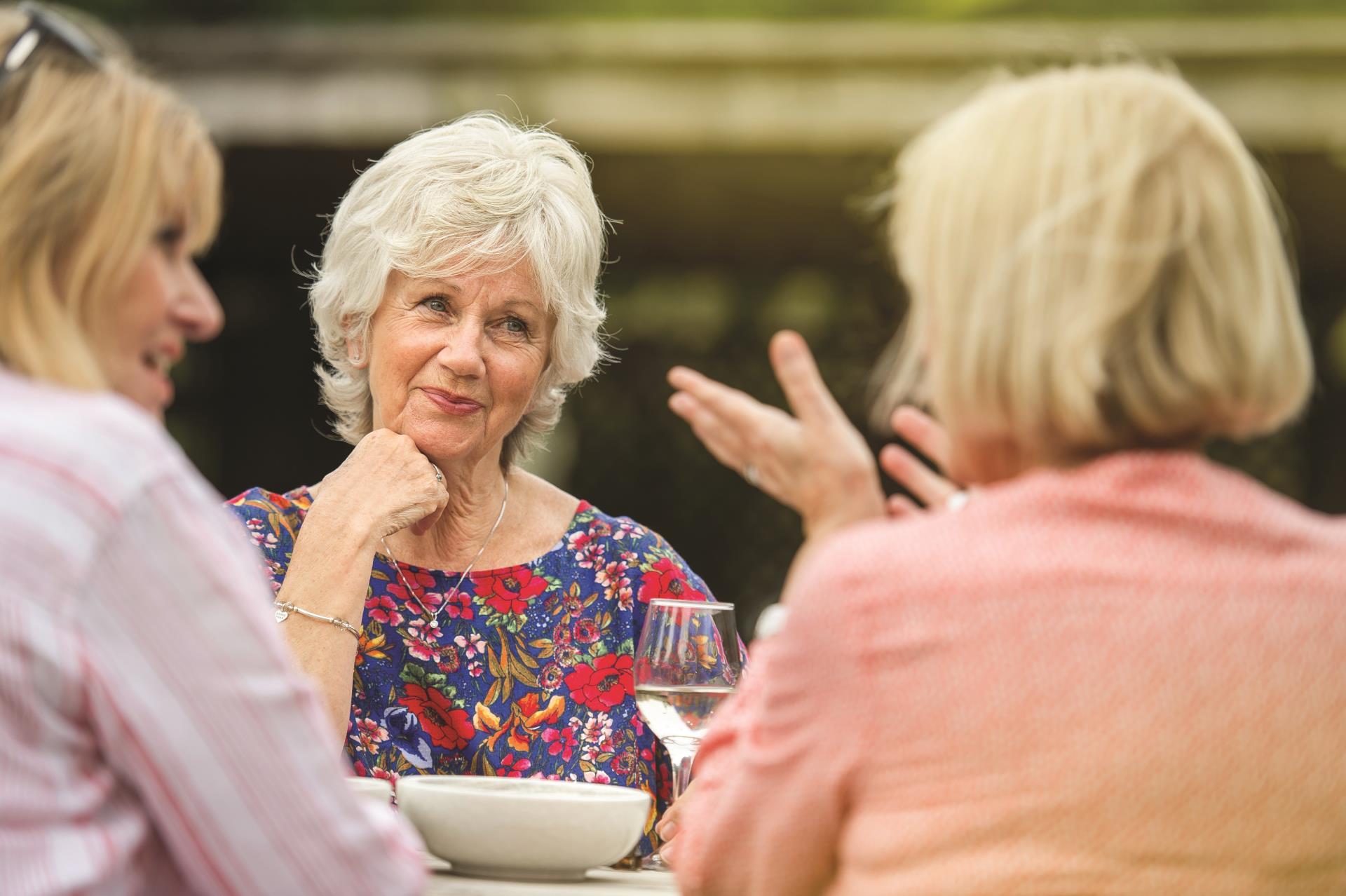 "The removal team helped to sort through and pack-up all of my belongings and then moved everything over to my new apartment where they then unpacked everything – I didn't have to lift a finger!"
Doreen Barritt
"McCarthy & Stone were really helpful throughout the entire process, all we had to do was settle in to our new home and I can say it's been the best move we have made."
Mrs Lawrence
"I love the spaciousness of the hallways and the tranquillity of my new home. My one-bedroom apartment is perfect, it has a Juliet balcony which looks over an abundance of trees and the beautifully landscaped gardens which I adore waking up to every morning."
Betty Chinnock
"The gardens here are the most beautiful I've ever seen, and I get to enjoy them without the worry of having to maintain them myself. It is just such an easy way of life and I would absolutely recommend downsizing to a development such as this."
Janet Roberts
"I'm really pleased with my new home – my apartment is very comfy, I feel safe and the communal areas are very comfortable, it's like living in your own five-star hotel."
Carol Taylor
"I just love it here, I've never looked back and Milo, my little dog, has settled in well too. My flat has outside space and I potter in the garden most days, so I'm always chatting to people about how great the development is."
Elizabeth Foster
"Having the guest suite is just so helpful. It means that we can have friends or family to stay without any work for us to change beds, and all the usual preparations that you make for overnight guests, so it's hassle-free."
Mary and Robert Kerr
"The maintenance of a larger property was something that we no longer wanted to deal with. To come here, where we have lovely landscaped gardens, without the hassle of constant maintenance is a huge relief – we can just sit back and enjoy."
Mr & Mrs Booth
"Our development has 24 hour security, a secure door entry system and a house manager to oversee everything so I feel so safe here. I feel that I can just come and go as I please and I just feel really safe and secure."
Linda Baird
"The community aspect of life at McCarthy & Stone was very appealing to me, all of the fellow homeowners here are very friendly and happy to chat. I have the perfect balance of a private life and a social life, and I've made lots of fantastic new friends here."
Joan Vater
"We enjoy having our friends over for afternoon tea or for a meal at lunchtime at the on-site restaurant. We don't have to do a thing, including the washing up!"
Dr Barber & Ms Scholes
"I love being independent – I can do what I like. I don't feel old and I don't think I ever will. I'm just enjoying living my best life here, and I look forward to the future."
Ray James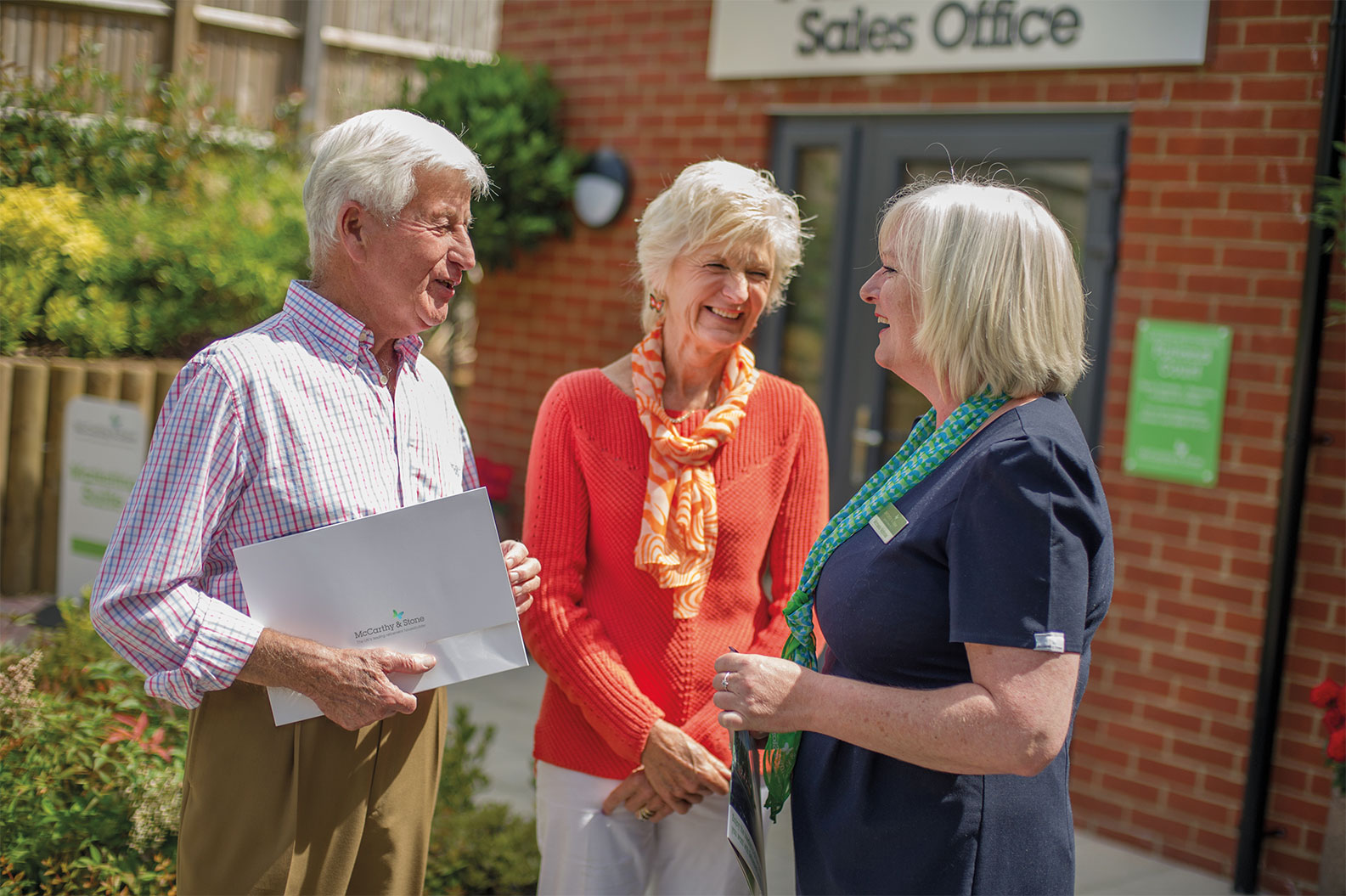 "We were attracted to the development because it offered us the peace of mind of being able to leave the apartment without having to worry about security. We have just come back from a holiday knowing that whilst we were away we could lock up and leave knowing our home was completely safe and secure."
John and Jackie Hayward
"Getting out and about was becoming a bit difficult where we lived before. Now, we have easy access in and out of our home whether we're meeting friends in the homeowners' lounge or heading into town."
Mr and Mrs Towers
"Our House Manager is a real superstar. She is always there to help straight away, no matter how big or small the issue is. It is so comforting to have somebody there who you know you can rely on. She makes life so easy for us."
Mr & Mrs Clarke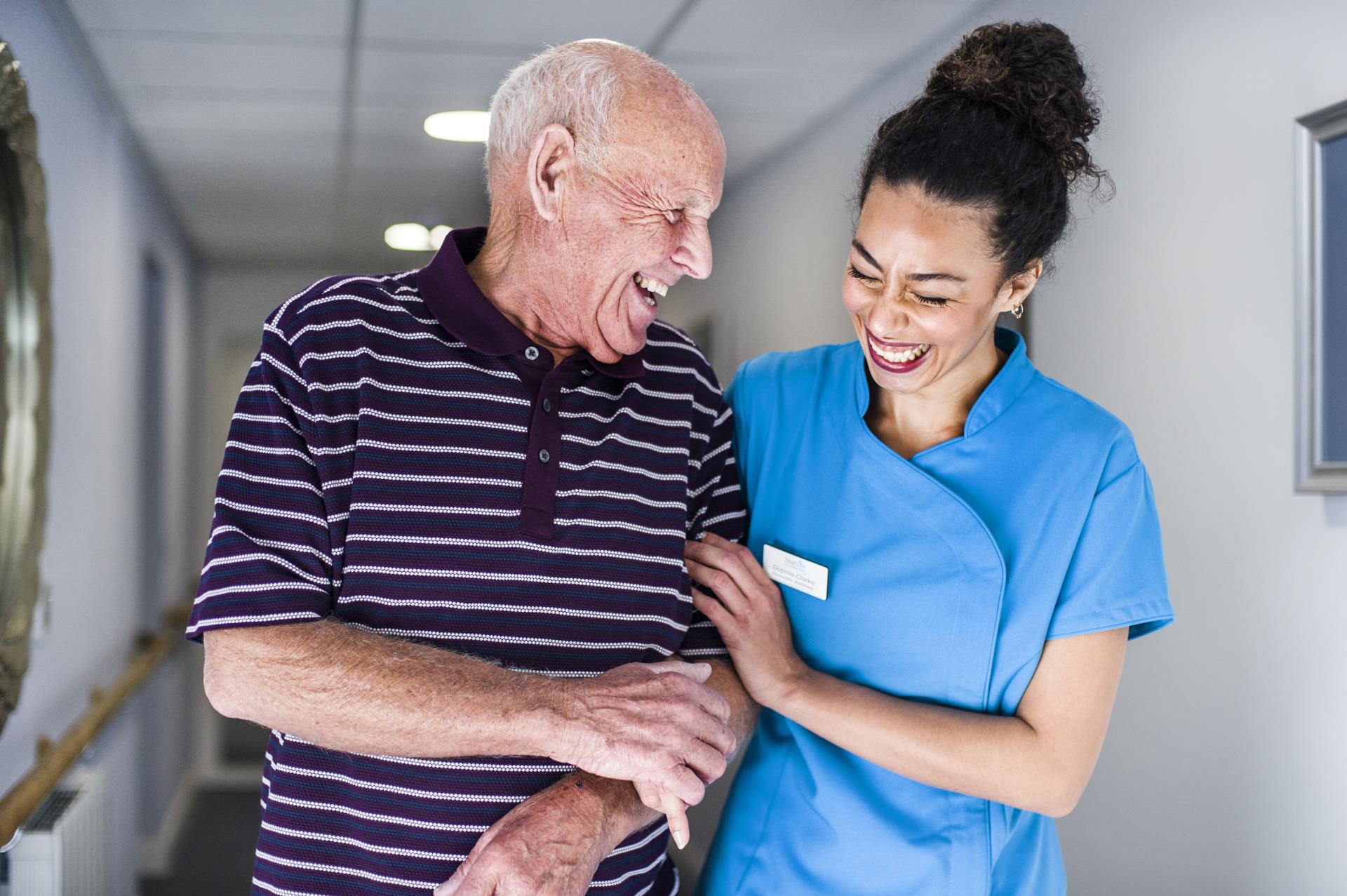 "I feel so much more liberated now that I don't have the constant worry and stress of all the little jobs and work that needed doing to the house. Now it's all done for me and I have the real gift of having my time back to focus on myself and my family."

Mr Nicholson
"The great thing about living here is that you are not hampered by all the normal tasks associated with running a home – all the gardening, roofing and guttering is all done for you."
Mrs Wendy Grounds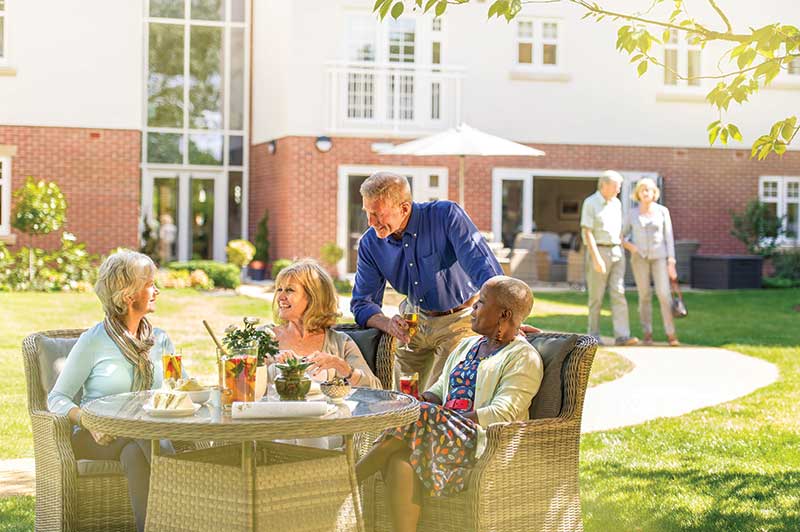 "My independence has improved greatly since moving here. It's such a wonderful feeling to just be able to walk to the shops on my own whenever I want. Plus of course, to have such a great set of friends just a few steps away makes every day a joy!"

Philip Poole
Search for your perfect property
of customers would recommend McCarthy & Stone