Sign up to be a volunteer!
Rockstars gives you the chance to make a real difference in our communities through volunteering. With COVID19 still causing social restrictions, your help will be essential in supporting homeowners who are more isolated. Sign up now to find opportunities to help in your area.
Why did we create Rockstars?
2020 has taught us a lot about the dedication, resilience and kindness of our homeowners and our teams. It's strengthened our belief that community starts with the McCarthy Stone family – our employees and homeowners alike, and that as a business we have a responsibility to give something back. One of the ways we can do that is through volunteering.
Where does the name come from?
The name Rockstars combines the two qualities all our volunteers possess. They are our 'rocks', the foundations of our business, they are strong and they can be relied upon to help. They are also 'stars' - brilliant people doing a fantastic job - we are extremely grateful to them.
It's the new buddy scheme but better
Hundreds of people in our business and across our communities stepped up to volunteer as Buddies in 2020. We want to harness that positive energy and channel it into something sustainable for the long term. Something flexible and adaptable, so you can still get involved where needed. The Rockstars Volunteering Programme gives our homeowners, employees, family and friends and corporate partners the chance to share in our vision and purpose.
You can make a difference
Volunteers make a vital contribution to the happiness and wellbeing of our communities, sharing a range of skills and knowledge and supporting people in numerous ways, big and small. Opportunities include things like helping out at social events or befriending homeowners who are having to stay at home more.
And the great news is that the benefits of volunteering are felt by everyone involved, not least the volunteers. Most volunteers find it extremely rewarding and enjoy an increased sense of purpose and wellbeing.
What skills do I need?
Everyone has skills that can play a vital part in helping other people, from teaching IT, to being a friendly voice on the end of a phone or helping to pack up chairs after a party. The Rockstars app helps you to match your skills and availability to local volunteering opportunities.
How much time do I need to commit?
By signing up you are expressing your interest in volunteering - there is no commitment. The app gives you the option to browse opportunities in your area and help out as little or often as you can – whether that's an hour a week or an afternoon a year, it's entirely up to you.
Buddies at Alder House
With the help of his children, our CEO John Tonkiss was delighted to be able to lend a hand at Alder House, clearing the outside area that needed tidying. His sons have also been volunteering as Buddies at the development.
Volunteer Buddy Meets Self-Isolators in Ilkley for the First Time
At the beginning of March 2020, leading developer and manager of retirement communities, McCarthy Stone, appealed to some of its staff to sign up as "buddies" for vulnerable residents shielding in their homes from the coronavirus. Among them was Aleks Clayton, 51, from Bingley.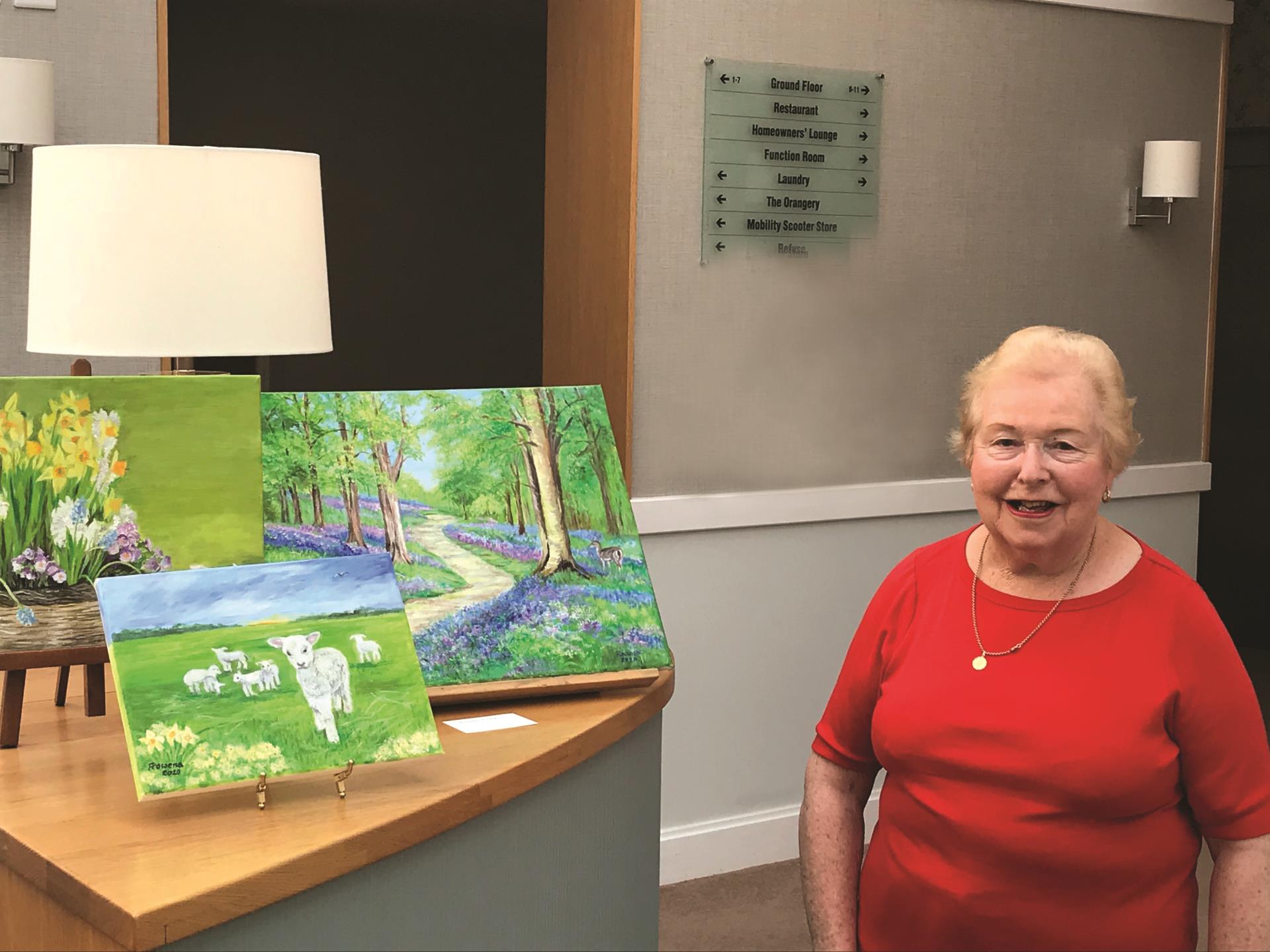 Canvas delivery
Adam Crabb in Services Finance has helped his homeowner from Bowes Lyon Court in Poundbury, find some new canvas so she could continue to paint during lockdown.
Employees
To request a guide on how to use our app click here
To receive a volunteering "How to pack" click here
Homeowners
To request a guide on how to use our app click here
To receive a volunteering "How to pack" click here
friends and family
To request a guide on how to use our app click here
To receive a volunteering "How to pack" click here