CELEBRITY GUEST BBC TV's ANTIQUES EXPERT DAVID HARPER, MEETS WITH BINGLEY RETIREES AT OPENING OF NEW COMMUNITY.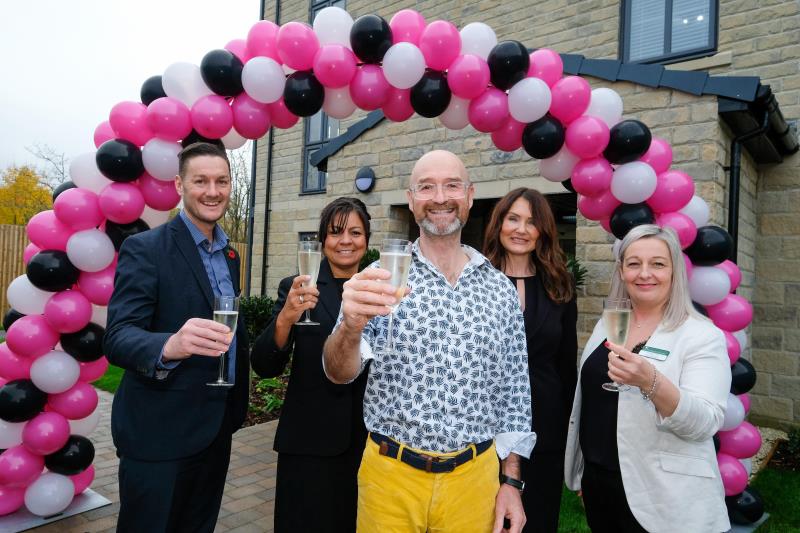 Celebrity guest and BBC TV's Antiques Expert, David Harper, joined perspective buyers and homeowners in Bingley last week to celebrate the official opening of McCarthy Stone's new Retirement Living development, Whitelock Grange.
Joined by current homeowners and perspective buyers, David performed a ceremonial ribbon-cutting, to mark the development 'officially open', and to kick-start celebrations for the new community that has formed there.

David also provided stories and a short presentation on his life and career, imparting his knowledge and advice on guests keen to chat to him about their own antique prize possessions and 'finds'.

Fiona Brooks, Divisional Sales and Marketing Director at McCarthy Stone, said: "We were absolutely delighted to be able to welcome David Harper to officially open our fabulous new development in Bingley. Our easy to maintain, luxurious apartments allow homeowners to enjoy their independence, with the added benefit of communal areas for socialising with neighbours.
"David is always a brilliant host and our homeowners and visitors seemed to really enjoy hearing his knowledge and advice and all about his eclectic career.

"Visitors also got the chance to look round the stunning show apartments and communal gardens. At McCarthy Stone we're here to help you live the retirement lifestyle you deserve; and with the support of our caring communities and like-minded homeowners who are all just like you, you'll only wish you made the move sooner."