Apartment 10 is a stunning two-bedroom property, located within Walter House in Chelmsford. This apartment is located on the First Floor, measures 73.6 square metres and is decorated with a neutral palette creating a bright and welcoming feel. The Living/Dining Room leads to a separate fully fitted Kitchen finished to a high standard, with modern integrated appliances. The Living/Dining Room also benefits from a private corner balcony. The Master Bedroom is bright and airy, with the second bedroom being an ideal space for guests, a study, or even a hobbies room, the choice is yours. The Shower Room is located off the large internal Hallway with a useful Utility Cupboard, perfect for storage. Please speak to our dedicated Sales Consultant to find out more about this fabulous property.
Floorplan
Floor Plan 1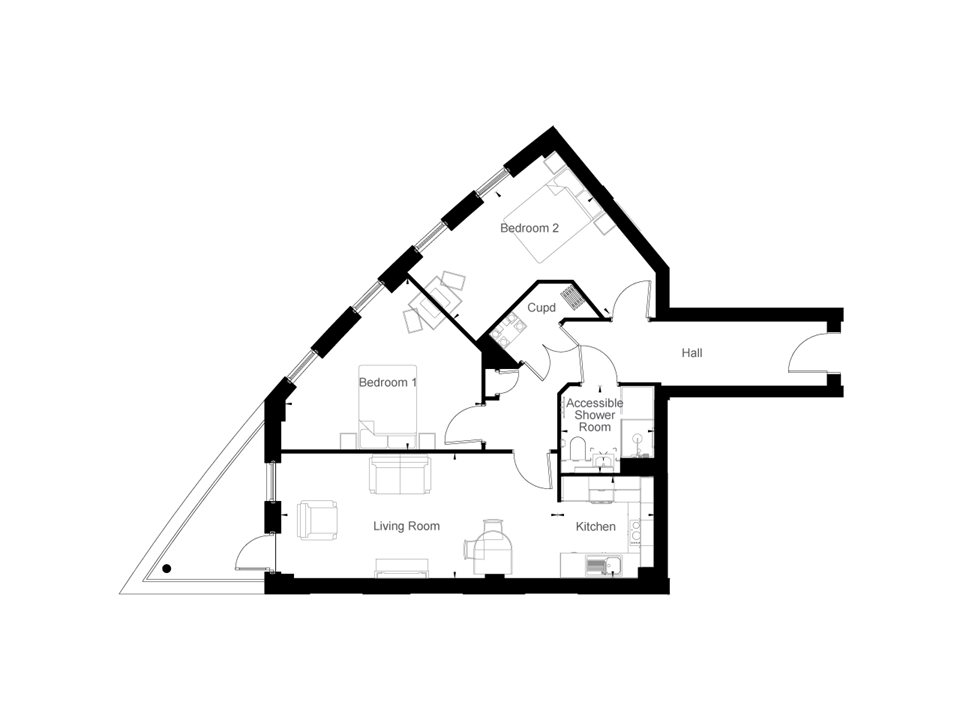 Approximate room sizes:
Bedroom 1 :
13'3" x 15'2" (4049mm x 4624mm)
Bedroom 2 :
14'4" x 12'10" (4368mm x 3915mm)
Kitchen :
7'6" x 7'10" (2293mm x 2385mm)
Living room :
21'4" x 9'8" (6508mm x 2947mm)
Shower room :
6'9" x 7'3" (2050mm x 2201mm)
Total size: 73.6m²
Energy Performance Certificate (EPC)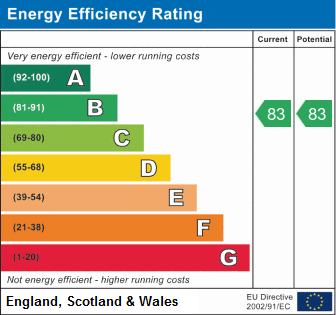 Energy Performance Rating
The graph shows the current energy efficiency of your home. The higher the rating the lower your fuel bills are likely to be. The average energy efficiency rating for a dwelling in England and Wales is band B (rating 60). The EPC rating shown here is based on standard assumptions about occupancy and energy use and may not reflect how energy is consumed by individual occupants.
Features
A modern living space
Fitted kitchen

We provide a range of quality appliances, including waist height oven, ceramic hob and integral fridge/freezer. Everything is laid out to make cooking and cleaning as effortless as possible.

Bedroom

Luxury and comfort are at the core of our bedrooms. We provide generous storage with either a walk-in wardrobe or fitted wardrobe to the main bedroom.

Living Room

Our spacious living rooms are both light and neutral décor, making it is easy to add your own personal touches to your living area.
Occupancy options
Found a property that takes your fancy? Find out more about the practical details including information on service charge and FAQS.
This is a leasehold property with a term of 999 years from and including 01/01/2021
Council Tax Band: D