BREAKING GLASS CEILINGS ACROSS ACADEMIA, SPORT AND THE STAGE AND SCREEN, BIRMINGHAM RETIREES LEAD THE WAY IN LIVING LIFE TO THE FULL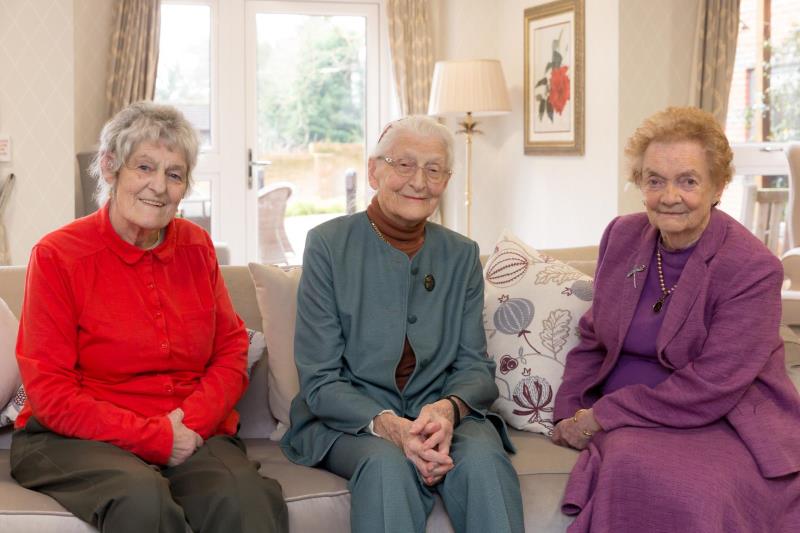 With a former Birmingham University Professor, star of stage and screen, former Olympian and gardening expert amongst its residents, the remarkable women of McCarthy Stone's Ryland Place Retirement Living Plus development in Edgbaston certainly know a thing or two about living life to the full.

As International Women's Day approaches, Professor Margaret Clark OBE, Olympian, and world-record holder Rosemary Chrimes (formerly Payne), actor Anita Brown and gardener Janet Cartwright explain why age is just a number and they've no intentions of slowing down any time soon.

With an OBE for services to early childhood education, an honorary life membership of the United Kingdom Literacy Association, over 30 publishing credits and two prizes awarded in her name each year at the University of Strathclyde, Professor Margaret Clark, 95, has certainly had a remarkable career.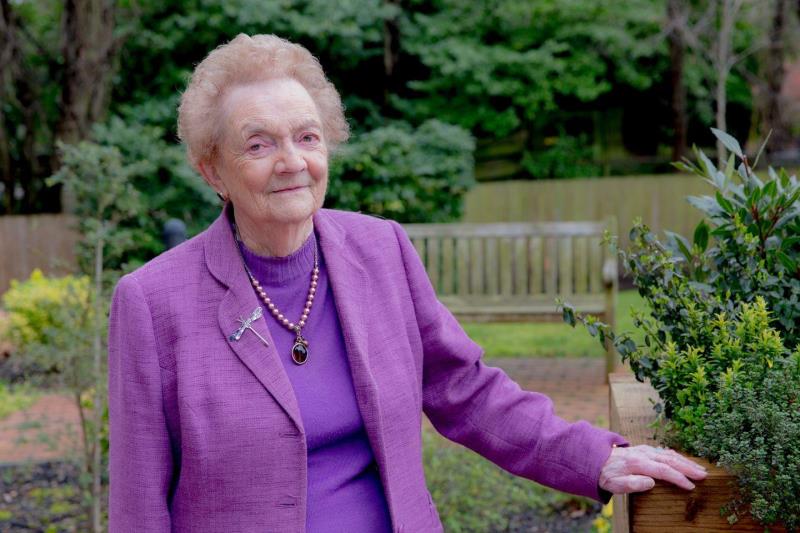 Margaret explains: "I studied for my degree in Education and Psychology part time while teaching in a primary school. I was invited to join the Psychology Department at the University of Strathclyde in 1966 and was the only woman professor and head of department at the University of Birmingham. I am still working either on research, editing books or writing articles on education policy and still consulted by current students.

"I published my first book in 1979 about my PHD which explored left-handedness and then never stopped! I'm always in the middle of a paper or article and even during lockdown, I was publishing a research report. I've been a visiting Professor at Newman University for 20 years and have even turned my second bedroom here at Ryland Place into my study. It came in very handy during covid too, as I could keep in touch with my colleagues and keep working"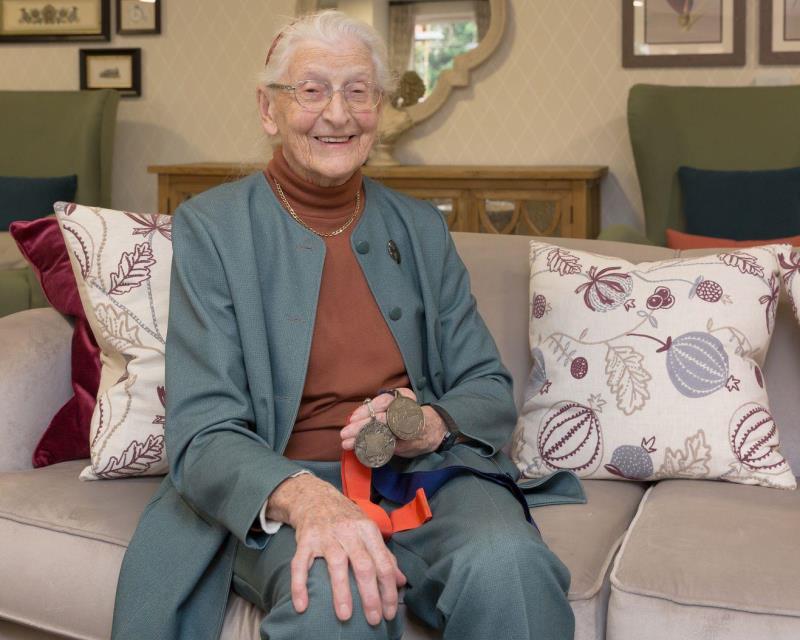 Rosemary Chrimes (formerly Payne) enjoyed an extremely successful athletics career, having represented Scotland at the Commonwealth Games and the UK in the Olympics at discus. At the time, all athletes were amateurs and so as well as being a successful athlete, she worked full time in education. In her words though, becoming an athlete happened by accident:

"My older sister married a vet, who just happened to be a discus thrower. I'd always been a very lively and athletic person, and he was the one who told me to go to university and join the discus team, so I did. The next thing you know I'm winning gold at the Commonwealth Games in Edinburgh in 1970!

"I also got to experience representing the United Kingdom at the Olympics in 1972 when the games were in Munich. Unfortunately, it was a tragic Games and one that no one will forget, but the experience of being part of an Olympic team is one I'll always remember."

That wasn't the end of Rosemary's sporting journey though, as she went on to win silver at the Christchurch Commonwealth Games in 1974. Once she retired, she turned to coaching, and began managing up-and-coming junior stars. Alongside her coaching, Rosemary also took part in Masters Athletics, which pitted the more experienced athletes against each other.

Rosemary said: "I didn't know about Masters Athletics until I had retired and I had such great fun with it. I'd turn up to events and there would be people competing that I was competing against 20 years ago, it always made me feel nostalgic. I still keep up with the athletics now, and love to see some of those I've trained doing so well."

Born in Birmingham, actor, Anita Brown, attended a drama school in Edgbaston that is just down the road from where she now lives at Ryland Place:

"I attended drama school through a grant as it was extremely expensive, and we couldn't afford it. I made some fantastic friends including Nicol Williamson, who I was in classes with. We were the only two there on grants, everyone else came from rich families that paid for them to be there, but we knew we were the best ones there!

"Lucky for me I was also able to dance and model, so these also formed part of my early career. One of the funniest jobs I ever did was a bathing suit commercial, they used my photo all the way up the side of an escalator on the underground, so when my mother came to visit me, I don't think she was best pleased, but we had a good laugh about it."

Anita is well travelled, having done a year with dance troops over in Beirut in the late 50's. She also featured in the 1957 movie Saint Joan directed by Otto Preminger and several episodes of Crossroads. She says:

"I've had the pleasure of working with the likes of Amanda Barry and Barbara Windsor, as well as a few drinks with Frank Sinatra when me and my friend were in a bar in London. I've never lost my love for the arts and can always be found watching a film, enjoying a play, or keeping up with the news from the arts world. I don't think that is something that will ever go away!"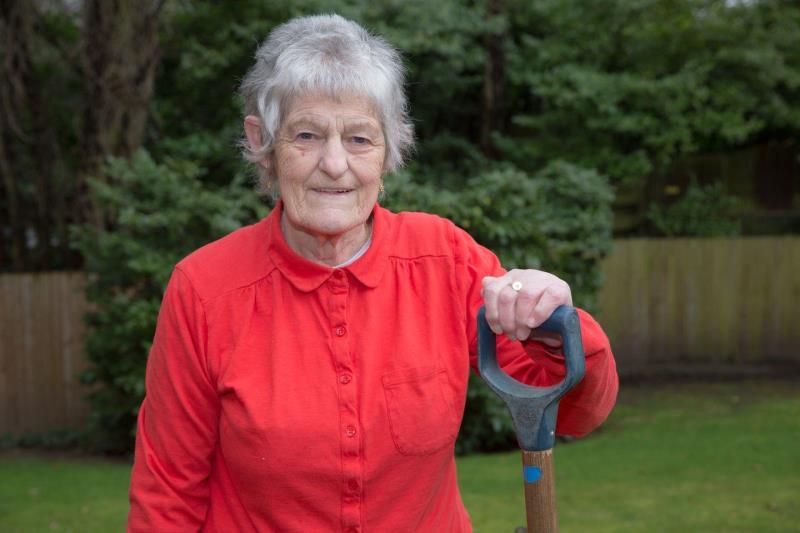 Janet Cartwright has always been passionate about gardening, although it was a journey into that profession that made her turn away from doing the thing that she loved:

"I've loved gardening for as long as I can remember. In those days though, it was regarded as strange to do a job that was seen as a 'man's job'. So, when I joined the Parks Department at Smethwick Council, I was actually the first ever female to take on the role!

"However, once I started it soon became apparent that women were not treated the same as men. The male apprentices were earning more money than me and I was full-time. I knew that I wasn't getting what I deserved so I taught swimming for 26 years, as they were paying their women employees the same wage as the men."

Now, Janet is putting her gardening expertise to use to make homeowners at Ryland Place feel more at home, by working alongside the development's professional gardeners to put her own stamp on them:

"When more people started to come to the development, we had a small group chat and decided that the gardens needed some colour, so I took it upon myself to start planting some bulbs and bring some life to the gardens. The garden has things like daffodils and snow drops now that will stay there for the foreseeable and just make everyone a little bit happier when they're outside."

Ryland Place couldn't have been a more fitting choice for these inspirational women, having been named in honour of Louisa Ryland herself, Birmingham's major benefactor and philanthropist, who donated several large areas of land to the city, including Canon Hill Park and Small Heath Park, as well as made significant donations to the Birmingham School of Art, The Birmingham & Midlands Institute, and multiple hospitals.

Now at Ryland Place, the women have formed a fast friendship, along with many of the development's other residents:

Margaret continues: "Ryland Place has many residents who have led fascinating lives, some of whom enjoy living life to the full.

"For example, Rosemary brought her baby grand piano with her when she moved in and now five of us are having piano lessons. There's such a great community here and it's lovely to be surrounded by like-minded people."