RETIREMENT LIVING IN STAFFORDSHIRE
Located in the West Midlands, Staffordshire is a beautiful county that offers everything from rural escapes and scenery, to popular and attractive cities, market towns and villages that provide a variety of attractions and amenities. Better still, the county is landlocked and as such has borders to popular regions like Cheshire to the north and Warwickshire to the south – all with easy and convenient transport networks. It's also home to a choice of luxury retirement homes like ours, as well as friendly retirement communities. As such, this makes Staffordshire a fantastic choice as a location to retire to.
Retire to Staffordshire
Surrounding areas
Surrounding areas
As a resident at one of our retirement homes, you'll experience the many wonderful things to be found in the surrounding areas.
You can head to cities like Birmingham and Leicester to discover and revel in all their modern sights, sounds and attractions. Equally, for a bit of history and culture, there's neighbouring Warwickshire, home to its historic castle and for being the birthplace of William Shakespeare. There's also Nottinghamshire which has its own Medieval castle and the famous
Sherwood Forest
where you can trace the legend of Robin Hood.
Lovers of the countryside can also head to Rutland and visit its beautiful nature reserves, or perhaps head to Shropshire for a stroll along the canals. You may even want to head deeper into the Peak District, exploring where it crosses the county borders from Staffordshire into Derbyshire.
Transport and connections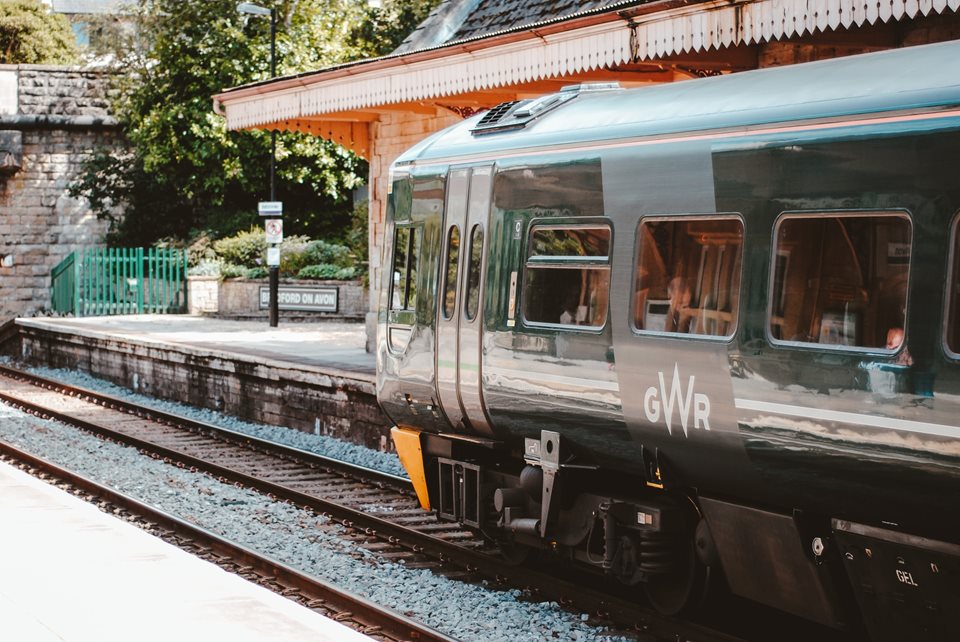 Transport and connections
Staffordshire is perfect if you need to commute or if you'll be welcoming visitors to your new home, as it offers a wealth of excellent transport options. The M6 runs through the middle of the county and subsequently gives great access to the rest of the UK by car. Manchester and the Lake District are to the north, the M6 also heads down to the South West and of course Birmingham is only a short journey away.

Similarly, Staffordshire is served by many major rail connections, such as the West Coast Mainline. High-speed rail services can also be found in Stoke and Stafford, meaning you can be in Manchester, Liverpool or Birmingham in under an hour. You also get a choice of airports in the area, with East Midlands, Manchester Airport and Birmingham Airport all within reach and with direct commuter links.
Community
Community
No matter where you live in Staffordshire, you're sure to get a real sense of community and togetherness. Whether it's the friendly locals or one of the many events you can enjoy across the cities, towns and markets, a quick review of any 'what's on' calendars will show everything from larger festivals like the
Staffordshire County Show
and the annual
Rail Ale Trail
in the Churnet Valley, to horse racing, outdoor film clubs and more.
There are also many local classes, groups and socials you can attend, and as a resident at one of our retirement homes in Staffordshire our House Managers will be able to assist you in finding something to suit you. In addition, at your chosen development you'll be able to form friendships and meet others in your own McCarthy Stone community. Plus, you can enjoy the many events that are held exclusively for homeowners.
Things to do in Staffordshire
Things to do in Staffordshire
If you choose to move into one of our luxury retirement homes, a Staffordshire retirement village or a retirement community, you won't be short on things to do. The county's most famous attraction is the theme park Alton Towers, which makes for an excellent family day out. For something a little more reserved, there's all of Staffordshire's exciting history to discover, with places like the
World of Wedgwood
and Spode Works which showcase the area's industrial heritage.
In terms of top towns and cities, you're also spoilt for choice and can head to locations like the city of Stoke-on-Trent, or market towns like the charming Tamworth, Leek and Stafford itself. Each of which being home to shops, bars, restaurants and all the services and conveniences you need.
The Staffordshire countryside is also a big draw for locals and tourists alike, thanks mainly to having the
Peak District National Park
on your doorstep. However, there are other ways you can enjoy the great outdoors with the Staffordshire and Worcester Canal and
Cannock Chase
- an Area of Outstanding Natural Beauty – also around the corner.
Developments in Staffordshire
Explore our Developments by Location
Retirement living Staffordshire. Frequently asked questions
How much money do you need to retire?
There are lots of variables that make this a difficult question to answer, but one simple tip is to multiple the amount you'd like to live on every year (say £24,000) by 25 (in this case the answer is £600,000). That is the amount you'd need to save. However this figure doesn't consider things like your annual state pension, benefits, tax, or the equity you might hold in your home. As with any estimation for this question, it depends on a number of factors and your financial situation. However, according to a study by the county's university, Staffordshire is one of the most affordable places to live in the UK – which would ultimately mean you wouldn't need to save as much to retire here as you would in other areas.
Where is Staffordshire in the UK?
The landlocked county of Staffordshire is located in the West Midlands of England. It has a number of borders with other counties including Cheshire to the north, Warwickshire to the south, Derbyshire to the east and Shropshire to the west. It has one major city in Stoke-on-Trent, a cathedral city in Lichfield and a number of market towns including Tamworth and Burton-upon-Trent.
What is Staffordshire famous for?
Staffordshire is perhaps best known for its pottery, so much so that one of the county's biggest football teams, Stoke City, is nicknamed 'The Potters'. In addition to this Staffordshire is famed for its countryside, in particular its section of the Peak District National Park and Area of Outstanding Natural Beauty, Cannock Chase.