RETIREMENT LIVING IN NORTHUMBERLAND
A land of stargazing, breath-taking scenery, dramatic castles, pristine beaches, picturesque towns and villages and Earl Grey tea

If you love the great outdoors, retirement living in this location is hard to beat! Around a quarter of this county is covered by the Northumberland National Park which stretches to Scotland and includes parts of Hadrian's Wall. What's more the National Park, as well as most of Kielder Water and Forest Park, became Europe's largest International Dark Sky Park in 2013. Due to its low light pollution levels it's ideal for seeing stars and is home to Kielder Observatory. And then there's that incredible coastline…
Retire to Northumberland
Surrounding areas
Surrounding Areas
Bordered by Cumbria, County Durham, Tyne and Wear and bonnie Scotland, Northumberland is not short of attractive places to visit just outside the county.
Scotland is renowned for its stunning landscapes, and is home to Ben Nevis, Loch Ness and Eilean Donan, as well as the beautiful Fairy Pools on the Isle of Skye. In County Durham you'll find the North Pennines, Area of Outstanding Natural Beauty and the Durham Dales, as well as the lovely UNESCO World Heritage Site of Durham Cathedral and Castle. Whereas Cumbria offers the mountains, forests and open waters of the Lake District.
If this rural paradise leaves you craving a bit of big city action, you have some gems nearby, packed with arts, culture and buzzing nightlife, from beautiful Edinburgh to lively Newcastle
Transport and connections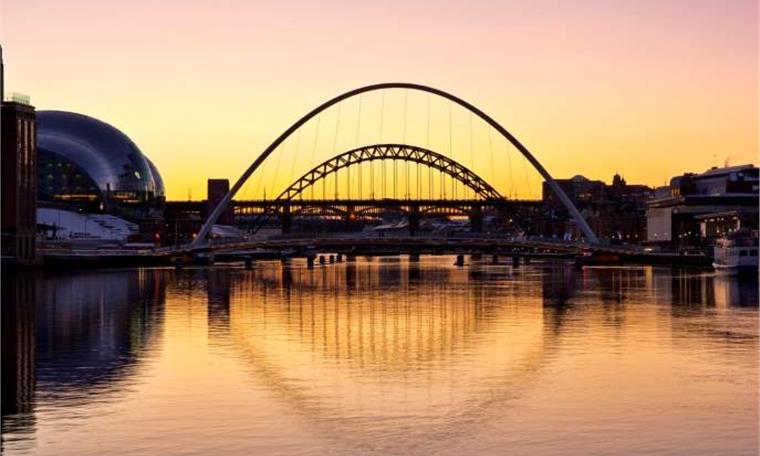 Transport and connections
If you are looking for retirement property for sale in Northumberland, it's reassuring to know that McCarthy Stone only build developments in locations with good transport connections, so amenities like shops, restaurants and attractions are easy to get to. Ideal for retirement living. We also have retirement property for rent too.
The A1 and A69 provide access to Newcastle and Edinburgh from around the county, while the rail network provides good links to towns and cities throughout the region. From Alnwick to Newcastle takes just over half an hour in a car. Whereas Berwick upon Tweed to Edinburgh takes around 45 minutes by train. From Hexham, you can reach Newcastle in 33 minutes by train and Sunderland and Durham in just under an hour.
Things to do in Northumberland
Things to do in Northumberland
You can't talk about things to do in Northumberland without mentioning the Northumberland Coast. This Area of Outstanding Natural Beauty (AONB) offers attractions for walkers, wild swimmers, surfers, birdwatchers, photographers and more.
The village of Bamburgh, for example, has pristine beaches, dramatic coastline and the ancient iconic Bamburgh Castle. If castles are your thing, you're in luck. From medieval Alnwick Castle – which was the location for Hogwarts in the Harry Potter films - set in a gorgeous market town with the same name, to the imposing ruins of Dunstanburgh Castle and the romantic isolation of Lindisfarne Castle on the Holy island, there are plenty to explore.
The county boasts multiple attractions for shopaholics and foodies too, from pretty and bustling little market towns like Hexham, the fishing village of Craster, famed for its seafood and kippers, or the birthplace of Earl Grey tea, Howick, where tea and cake at the Earl Grey Tea House is a must.
Community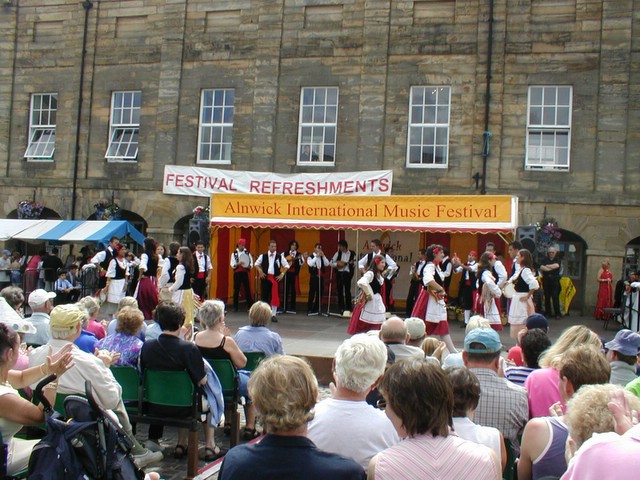 Community
You won't be short of events, clubs and hobbies in Northumberland, to meet new friends and share with old ones. This rural and coastal county is rich with natural produce, which it proudly shows off at its many annual food festivals. England's most northerly town, Berwick upon Tweed, for example, holds the Berwick Food and Beer Festival in the town's 18th Century Barracks. Berwick also holds its own walking festival every year – again one of many in the region, it is a great way to explore the dramatic landscape.
If you love music, there's plenty of choice. Alnwick International Music Festival offers a week of traditional music and folk dancing over the summer, while the boutique Bfestival in Bamburgh puts on all styles of music from jazz to pop, against the beautiful backdrop of the castle.
Searching for retirement properties for sale in Northumberland? Who can blame you! Did you know 83% of McCarthy Stone homeowners experience a sense of community in their new retirement home?
Developments in Northumberland
Explore our Developments by Location
Retirement living ... . Frequently asked questions
How much money do you need to retire?
There are lots of variables that make this a difficult question to answer, but one simple tip is to multiple the amount you'd like to live on every year (say £24,000) by 25 (in this case the answer is £600,000). That is the amount you'd need to save. However this figure doesn't consider things like your annual state pension, benefits, tax, or the equity you might hold in your home.
What is there to do in Northumberland? 
Northumberland is a place to enjoy an abundance of natural beauty, with glorious countryside and a wildly beautiful coast making it ideal for walkers, birdwatchers, photographers, surfers and wild swimmers. History buffs will love discovering the county's proud Anglo Saxon heritage and many castles including iconic Bamburgh Castle. It is also home to Europe's largest International Dark Sky Park so it is ideal for stargazing.
Is Northumberland a county?
Yes. Northumberland is rural and coastal county with a proud Anglo Saxon history in North East England. On the border of Scotland, it includes the UK's most northerly town, Berwick-Upon-Tweed, as well as Alnwick and Morpeth. It also borders Cumbria, County Durham and Tyne and Wear.