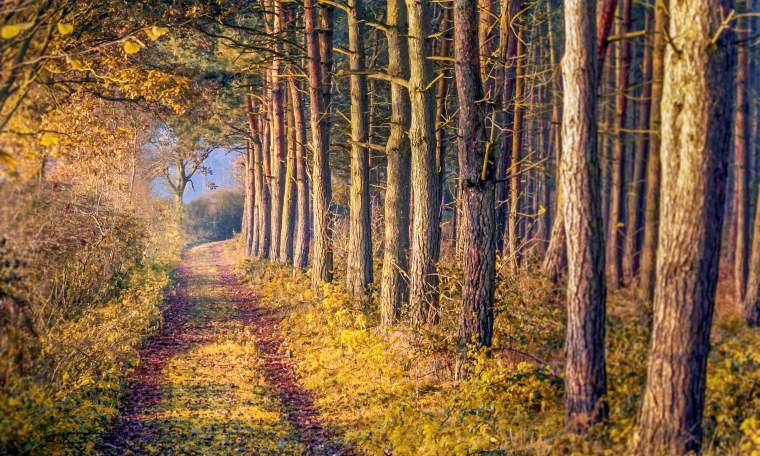 RETIREMENT LIVING IN NOTTINGHAMSHIRE
From Ice Age art to the legend of Robin Hood, Nottinghamshire has a rich history to discover, including castles, caves, culture and nature.

When you think of Nottinghamshire, Sherwood Forest and the stories of Robin Hood are probably at the forefront of your mind, but there is much more to see in this historic and beautiful county in the East Midlands. From the oldest cave art in the UK at Creswell Crags to the 13th Century manmade caves below Nottingham, the county is full of unique treasures. Above the surface you'll find stately homes, like the imposing Elizabethan Wollaton Hall, with its grand gardens and deer park and atmospheric ancient castles, like Nottingham Castle and Newark Castle.
Retire to Nottinghamshire
McCarthy Stone Retirement Homes in Nottinghamshire
Explore our Developments by Location
Retirement living in Nottinghamshire. Frequently asked questions
Where is Nottinghamshire?
Nottinghamshire is in England in the East Midlands. Most famous for the legend of Robin Hood and his antics in the royal Sherwood Forest, the county borders Lincolnshire, Leicestershire, South Yorkshire and Derbyshire. It contains the city of Nottingham, as well as the towns of Beeston, Newark on Trent, Worksop and Mansfield. There are also many attractive villages like Barnby in the Willows and Southwell.
How much money do you need to retire?
There are lots of variables that make this a difficult question to answer, but one simple tip is to multiple the amount you'd like to live on every year (say £24,000) by 25 (in this case the answer is £600,000). That is the amount you'd need to save. However this figure doesn't consider things like your annual state pension, benefits, tax, or the equity you might hold in your home.
Wondering what to do in Nottinghamshire?
A walk around the famous Sherwood Forest and a visit to Major Oak is a must, but there are plenty of other attractions in Nottinghamshire. Nottingham itself is a fascinating historic city. Visit the National Justice Museum, Nottingham Contemporary Art Museum and the City of Caves. Newark Castle is a dramatic sight on the banks on the River Trent. Creswell Crags near Worksop has the only authenticated Ice Age cave art in Britain and is well worth a trip.