Retirement Properties near Chester
Properties available to Buy or Rent

RETIREMENT LIVING IN CHESTER
Packed with Roman history and a thriving cultural scene
With a rich Roman history, a thriving city centre, and with Liverpool and coastal North Wales just a short trip away, Chester's an ideal place for a new adventure. With our retirement homes in Chester, you'll find rich culture, exciting history and a number of sights and attractions all within walking distance.
Retire to Chester
Attractions
Attractions
Whether you're looking for exciting days out or the best new brands, there's lots to keep you busy around Chester. You can see nearly 10,000 animals across 125 acres of parkland at the hugely popular Chester Zoo, catch live drama at the Grosvenor Park Open Air Theatre, or watch high-profile races at the Chester Racecourse, the oldest racecourse in England that's still in use today.
When you feel like treating yourself, you can climb below street level to the unique undercrofts of the Chester Rows, discover specialist stores and unique boutiques in the Independent Quarter, or you can choose from nearly 150 different shops at Cheshire Oaks, the UK's largest outlet centre.
Community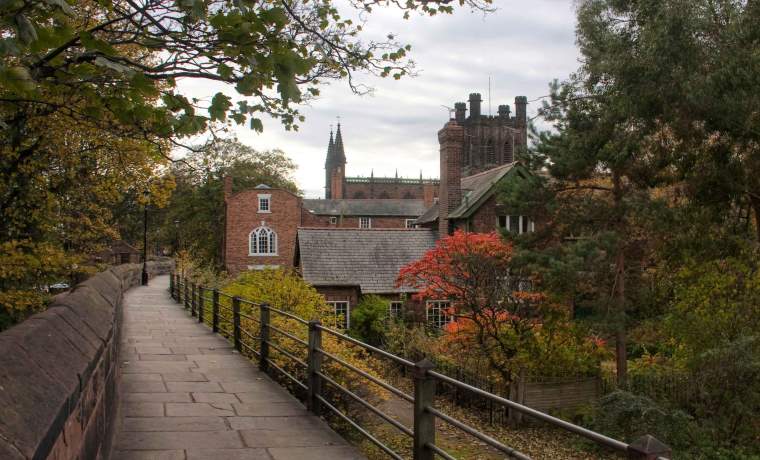 Community
With so many spectacular local events and festivals all throughout the year, it's no wonder that so many people are choosing retirement properties in Chester. You can see four days of equestrian showmanship at the Equerry Bolesworth International Horse Show, choose from a huge range of cuisines at the Food, Drink and Lifestyle Festival, or watch your favourite films in the atmospheric outdoors of the Roman Gardens at the Moonlight Flicks events.
In the city itself, you'll also find a thriving community, including a number of local community clubs and sporting clubs you can join in order to make new friends. Hoole Alexandra Park Bowling Club, for example, has been at the heart of the community for over 100 years. Within close proximity to our retirement properties in Chester, it's the perfect spot to meet new friends.
Sights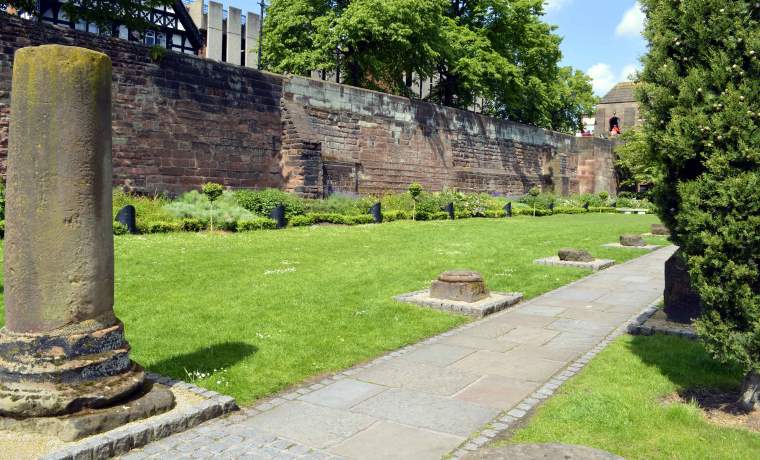 Sights
From ancient architecture to intriguing museums, there are plenty of historic sights to capture your imagination around Chester, including the Roman city walls that were built nearly 2,000 years ago. As you walk this two-mile circuit, you'll cross all four of the medieval gates into the city, pass the Recorder's Steps and discover a number of medieval structures. Alternatively, you can admire a mix of Norman and Gothic designs at the huge Chester Cathedral, or visit the largest Roman amphitheatre ever uncovered in Britain.
You can also see archaeological finds and Victorian period rooms at the Grosvenor Museum, local regimental history stretching as far back as the 17
th
century at the Cheshire Military Museum, and fully immersive exhibits at the family-friendly Dewa Roman Experience.
Surrounding Areas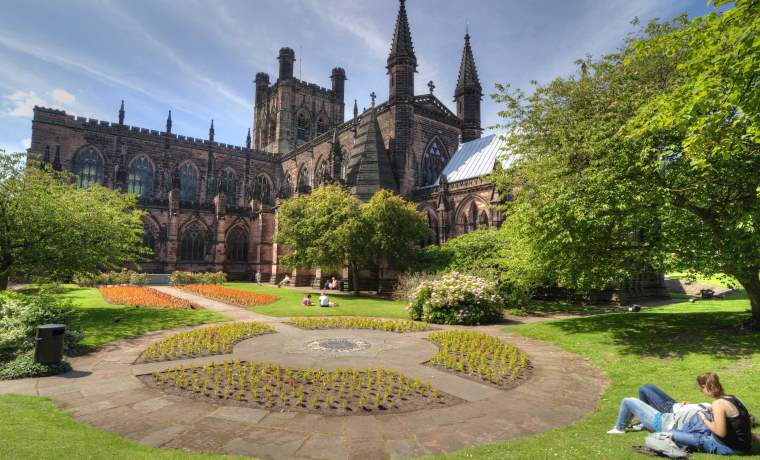 Surrounding Areas
If you're keen to keep up an active retirement, you'll find kayaking and canoeing along the River Dee, 34 miles of scenic walking along the massively popular Sandstone Trail, and more than 70 golf courses and 60 tennis clubs dotted around the surrounding county of Cheshire. Further afield, the ever-popular Liverpool can be accessed in only a 40-minute drive, while you can reach the popular seaside resort of Rhyl in 45 minutes, if you'd rather spend your retirement on the beaches.
If you love wildlife and would love to stay closer to home, then you can head to Chester Meadows in the city centre. Here, you can discover greenfinch and linnets feeding in the meadows, whilst in the wetlands, you can spot frogs and newts.
If you'd like to retire to an historic city with a thriving culture that's just a short trip away from the coast, have a look at some of our retirement properties in Chester.
Explore Our Developments by Location
"As if moving into my beautiful new apartment wasn't enough, everything that led up to the move was handled by McCarthy Stone. I couldn't believe how easy it all turned out to be; I was left with just two boxes to unpack which suited me and Meira just fine."