What makes your home, home?
We asked our homeowners take photographs of those things in their home that make it uniquely theirs. Anything from a cabinet of curiosities to a table of trinkets. We wanted to see what gems were behind their front door. The below images showcase the lives and stories of our homeowners.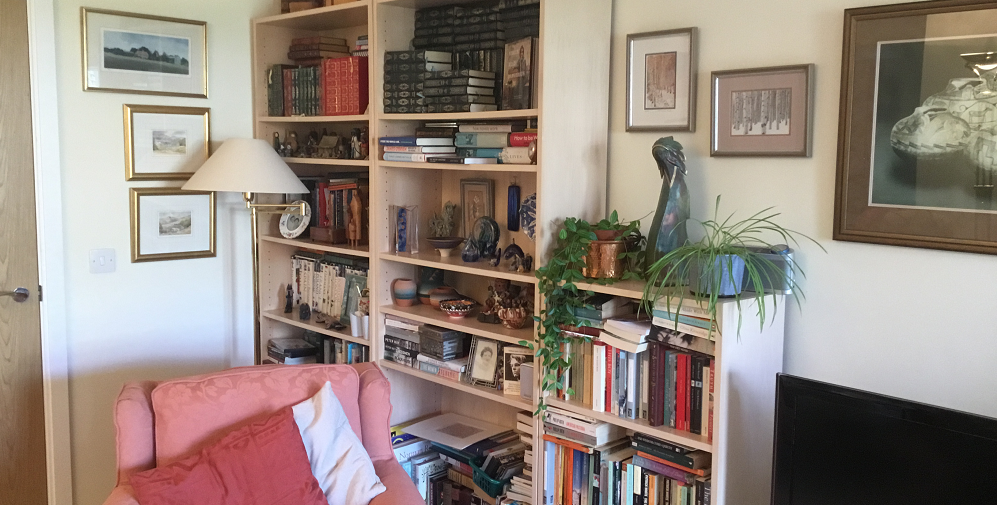 "This image is a reminder of our many travels and our constant companions, books, which take us wherever we wish to go." - D & R Williams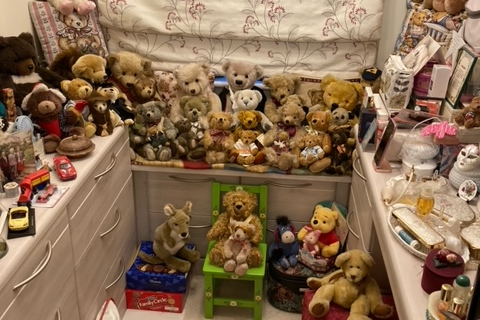 "My wife, Rosemary is a teddy bear collector of nearly 30 years. It all started when she was asked for ideas for her 40th Birthday - she came up with the thought of a present of the little ceramic bears made by the Colourbox Company in Lauder in the Borders region of Scotland!! Little did we know at the time that each ceramic figure was modelled from a plush/mohair original! So as the saying goes 'if you cannot beat them join them' - so I have some ceramic and some mohair bears of my own (not as many as Rosemary of course, I hasten to add). So I have sent you a photo of our Bear Hug - this is the part of our bedroom which is devoted to the bears of all shapes and sizes." - Anthony and Rosemary Mason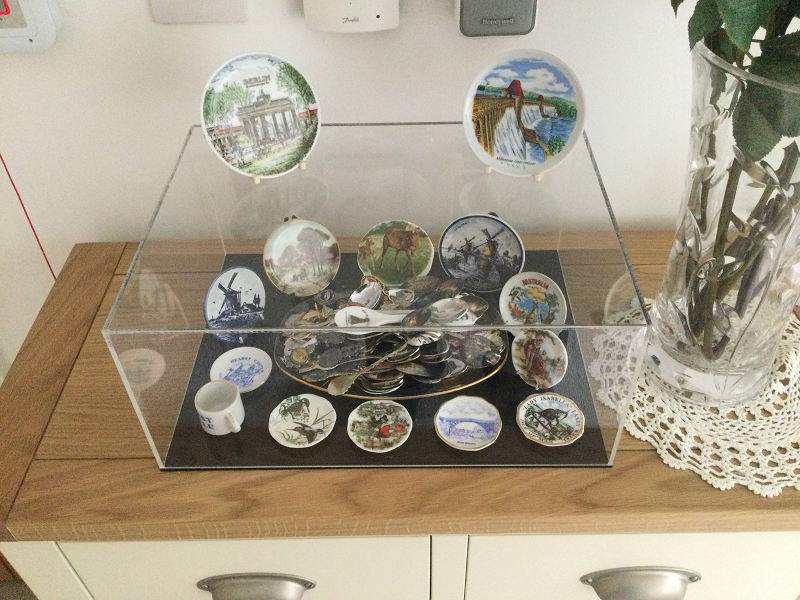 "Attached photo of souvenirs on display in my entrance hall. Each time I enter my apartment there is an instant reminder of my late Wife Joan, who habitually acquired a little trinket comprising teaspoons and china while on our travels. She wouldn't leave any destination, even at the last minute, without acquiring something to recall a lasting memory of wonderful holidays spent together over 60 years of marriage." - Jack Smith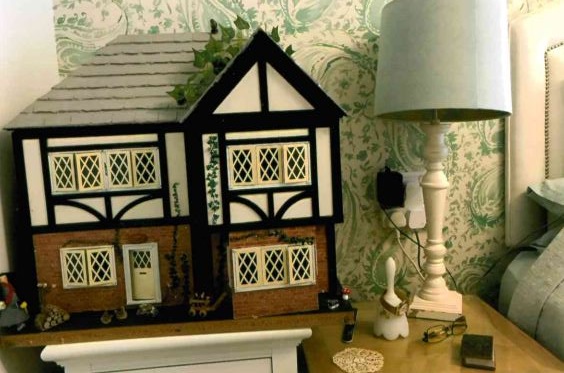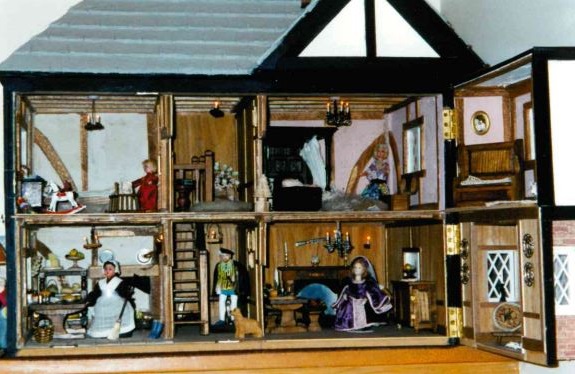 "On January 4th, my husband of 60 years died and left a huge void in my life.
He was a gifted wood turner and my home is filled with many cleverly fashioned pots and trinkets that he made over the years - each one holding a special memory.
One thing, however, stands out from the rest, my doll's house that he made and added to over the years. Knowing that I had never had a doll's house, as a child, he made it as a special Christmas surprise in 1998 - tucked away in the garage where I was unaware of what was going on.
It's in the Tudor style and comprises 2 bedrooms, stairs, a kitchen and living room, and is filled with many items, each meticulously carved and perfect in every detail
A double bed, with our initials, R and E carved in the headboard.
Tables and chairs with perfectly turned legs.
A spinning wheel, holding sheep's· wool that he had collected from the hedges around our home.
A spice cupboard, complete with individual drawers exactly like the one we had seen in Little Moreton Hall.
Lights can be switched on to illumine each room, and the removable front wall has 4 sets of diamond paned windows.
It sits in a corner of my bedroom and gives me immense joy each time I pass by.
Roy has gone but his memory - like the doll's house - will be with me forever." - Eileen Ecclestone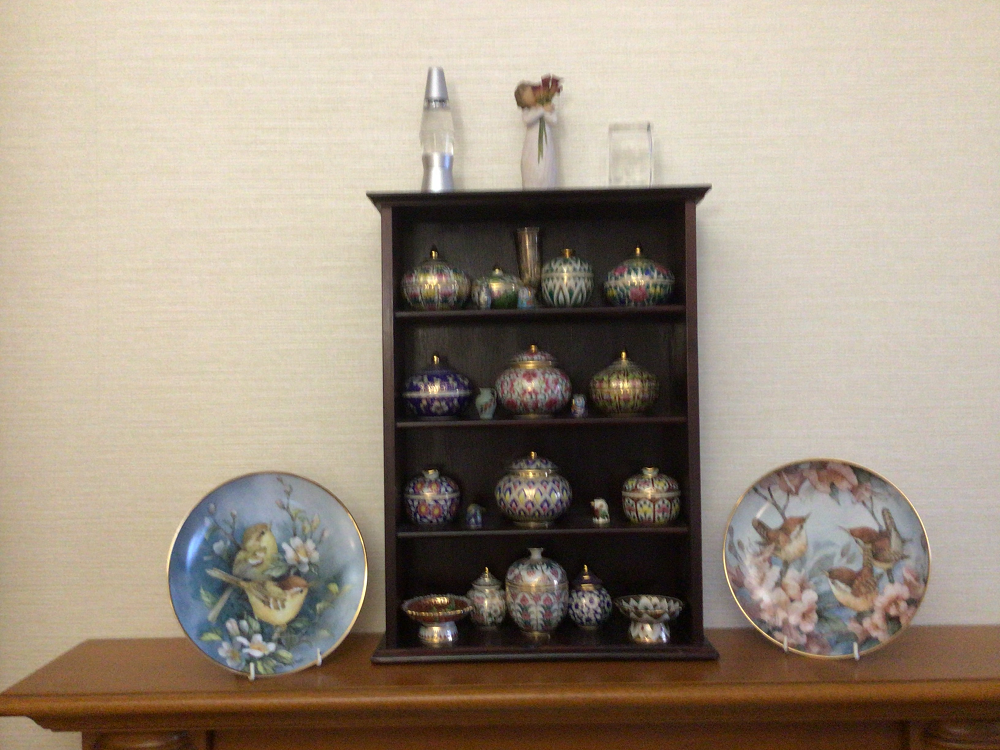 "This is a photo of some of the things I love in my flat. They are mainly small spice jars, with other small mementoes either given to me or otherwise acquired over the years." - Brenda Evans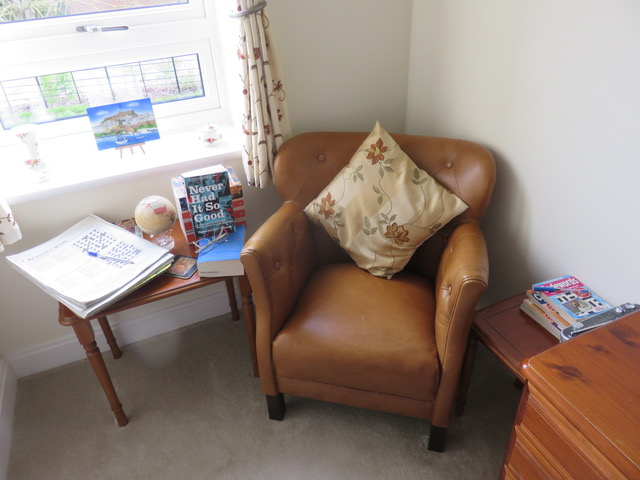 "It is my 'cosy corner' housed in my 'play room' come second bedroom. As you can see from the photos I can hunker down here and enjoy curling up with a book or puzzles and a cuppa and just have a few hours of peaceful bliss. It is a great place to come home to after a long walk in the surrounding countryside or a shopping trip to the city. I just love it." - Marilyn Palmer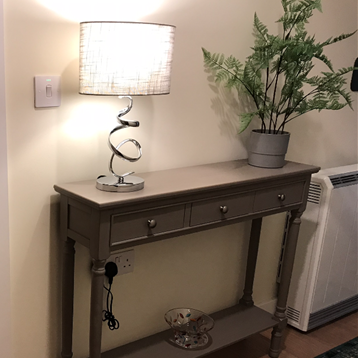 "I love this spot in my apartment, just as I enter my front door, welcoming & minimalistic." - Isabel Kirkby
"Mum and I were just chatting about unique items in Mums flat after reading your letter. Mum asked me to email you to show you her much loved treasures...
The whistles are from family members who were wardens during the war and Mums whistles used throughout her time as a swimming teacher at the local pool.
Also Mums lamp that she won for her Dad in a diving competition that we love and treasure." - Deryn and her mum Margaret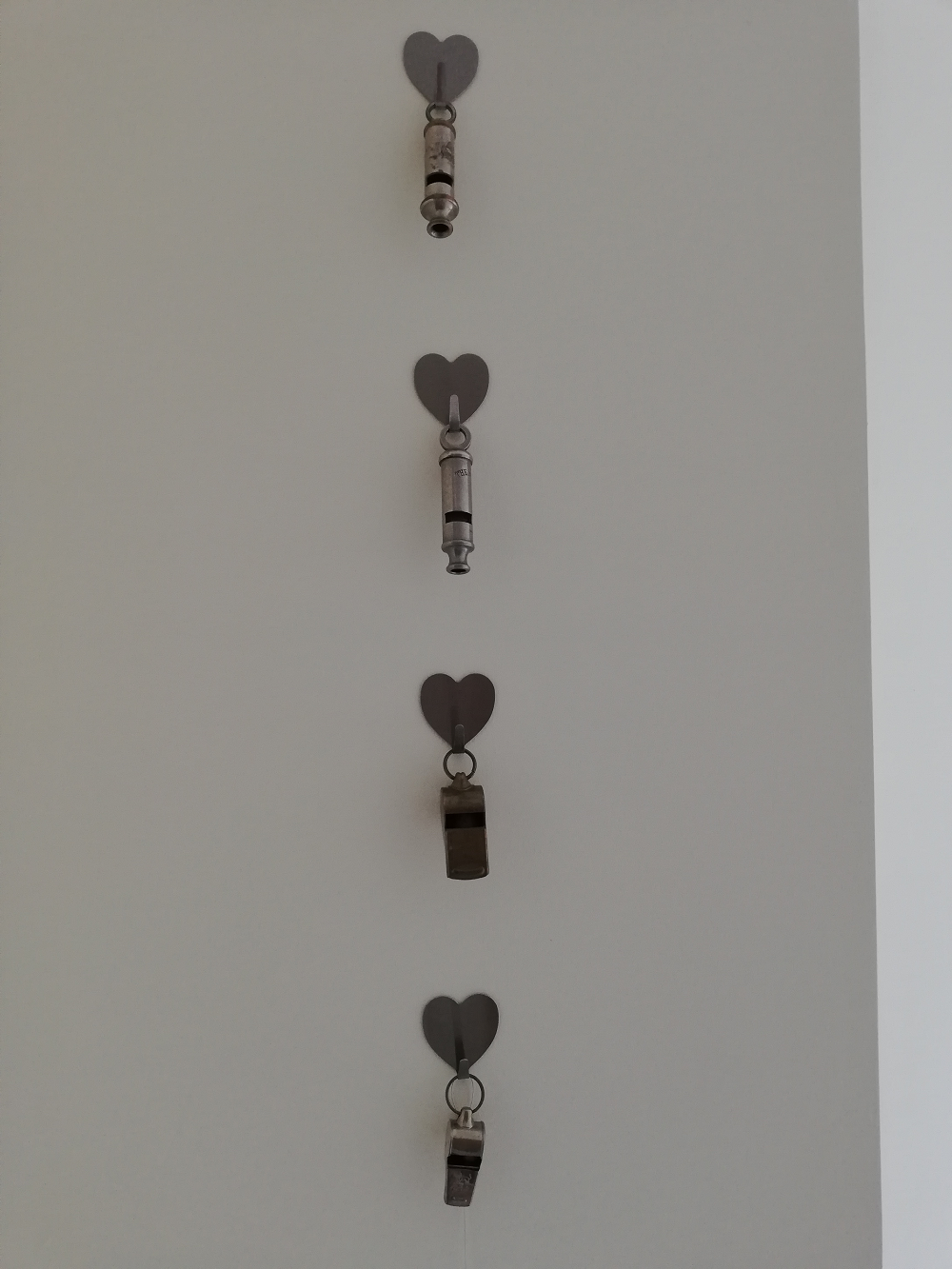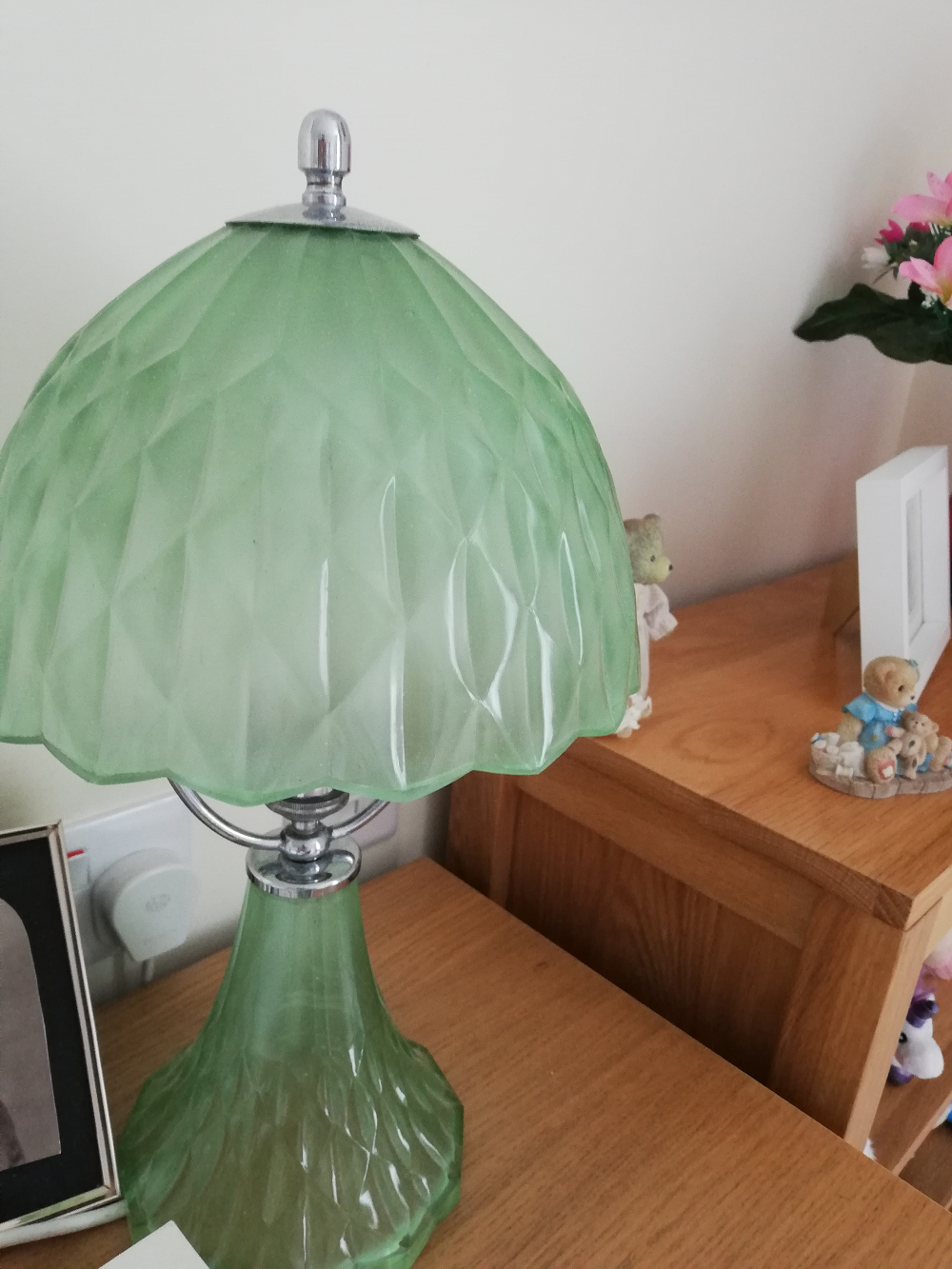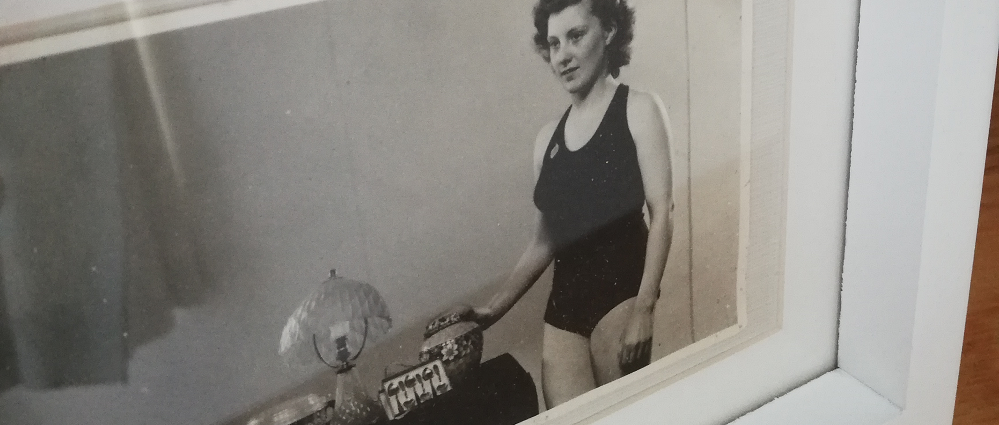 "Favourite spot in my apartment at Savoy House, Southsea. For the most part, the items shown have been "found" and reflect my love of the sea. I am also a distant cousin of Mary Anning, the palaeontologist, so guess that beachcombing is in the blood!" - Sandra Ward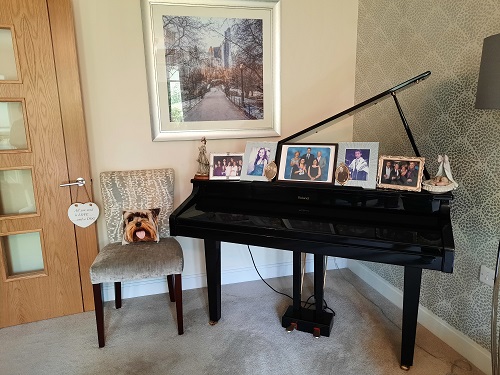 "The piano in our apartment brings back many happy memories, my husband playing jazz and the grandchildren practicing for their music exams. The cushion of the Yorkie is of our much loved dog no longer with us. This corner of our apartment makes me smile." - Mr & Mrs Raphael
"Hurray! Space at the end of the main bedroom for my own den. Looking out over Falmouth docks we see naval vessels returning from the Caribbean and the Antarctic, ferries needing a service and ships that can raise up on jacks for the offshore oil rigs etc. A bonus especially during lockdown!" - Jen
"After seeing your article in Emerald Spring 2021, I thought I would send you some photos of things special to me in my lovely home here at Deans Park Court Stafford. My husband and I moved here 17 months ago after living in our former home for 59 years, going there straight from our honeymoon in September 1960. We were both born in Stafford.
Downsizing was the most momentous thing I have ever done but we have no regrets whatsoever and for us it has been the best decision ever!
The first three photos are my hand crafted pottery. Although I was an Inland Revenue Tax Officer for 30 years, I have been a Studio Potter since 1991 and it was so difficult for me....it felt a bit like a bereavement.... to leave behind my Workshop and Kiln. However thanks to my Estate Manager, Anne, who encouraged me to start Pottery classes, with Air-dry clay, here, it has been a joy. Before and in between lockdowns we had two classes with five students in each....five ladies and five gentlemen and it has been amazing the incredible work that was produced by 80 year olds ( average) who had never worked with clay before and the bonus for me is I am still able to do what I love doing. We hope to resume the classes soon.
The second two photos are my 'travel' memories. I never had a passport or went on an airplane until my 65th Birthday, and then became hooked on flying/cruising and in the past 15 years have enjoyed many adventures all over the world.
The final photo speaks for itself, though my husband is in poor health and has vascular dementia we celebrated our Diamond Wedding with a lovely party with other Homeowners here in our Bistro on the 3rd September last year. Since we have lived here my husband's health has slightly improved and we give thanks we have survived Covid." - Marian Moss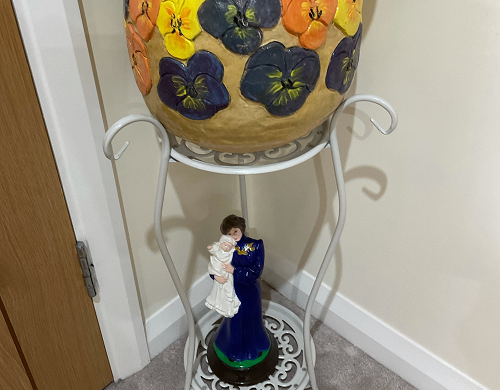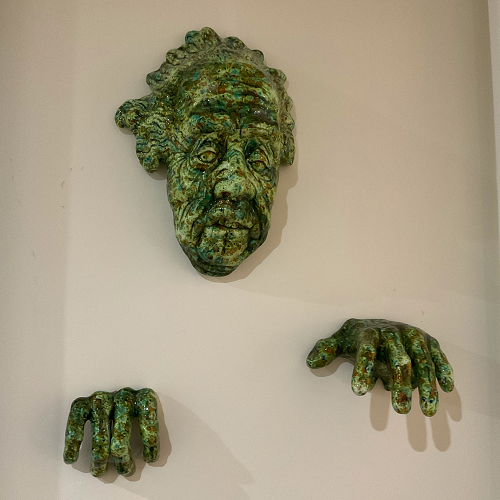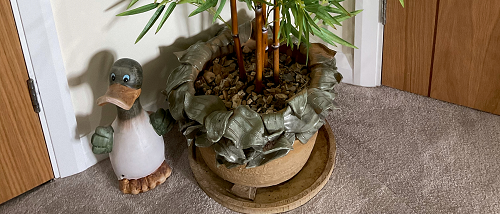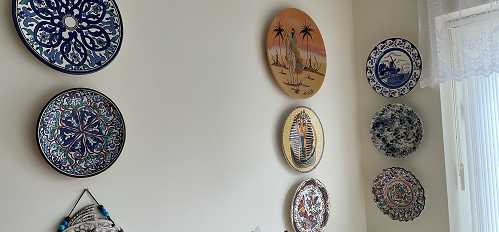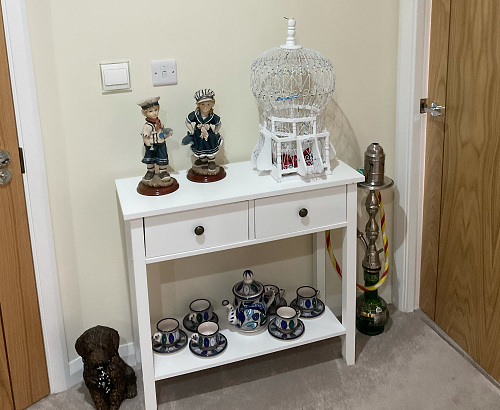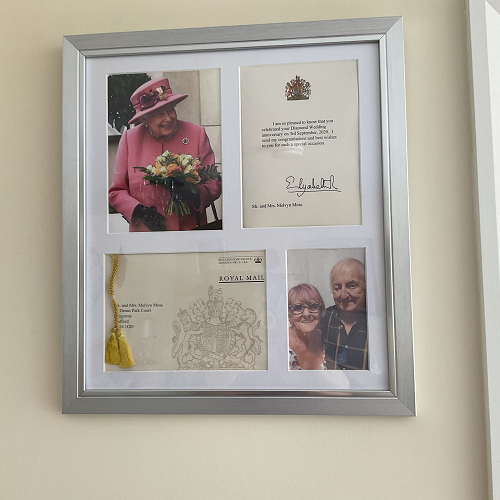 "When I left Wiltshire in 2017 and moved to Lowestone Court, Kinver in Staffordshire it seemed a huge change for me. I moved from a sleepy village, high up on the southern fringes of the Cotswold Hills to a much larger and vibrant village only a few short miles from the urban sprawl of the West Midlands.
I lost my dear wife in 2014 and spent a couple of years by myself before deciding to move to be closer to family in the Midlands.
I left a well furnished two bedroom home and initially intended buying a two bedroomed apartment to accommodate the furniture, but then had a complete change of mind and bought a one bedroomed — I would refurnish instead and attempt a more modern look.
My main hobby Is photography and the lamp in the form of an old fashioned plate camera really appealed.
I particularly like my 'wide screened' fireplace which was the first thing I had installed. I still have mixed feelings about the world clock, but at least it's proved a good talking point as friends puzzle over what the time really is! Either side of that is a Mova world globe designed to rotate silently on it's own using the power of light and the earth's magnetic field (I bought this on a memorable cruise) and a Moorcroft vase with penguins on. Quite an eclectic mix!
My mauve or purple corner with the lamp and picture is a not so subtle attempt to bring objects of a similar colour together.
My coloured accent mirror is on a corner wall and could look more appealing in a different position I think.
The Armillary, with the globe in the centre I bought on a whim. The model of the Titanic looked good on the sideboard displayed in the shop but on my mine it may be a case of 'less is more.' The binoculars mean a great deal to me and are French, Ist World War army issue and I bought them at an antique fair in Bath many years ago. I remember my wife and I debated whether we could afford the £20 asking price. They are in superb condition and although the magnification can be no more the 5X, provide an excellent picture.
Finally I've included a picture of the Rock Houses on Kinver Edge which now belong to the National Trust. This is only half mile distant from our development and were occupied until the 1960's. From here the great sandstone ridge of Kinver Edge affords glorious far reaching views towards Wales looking West and the Cotswolds to the S.East. - David West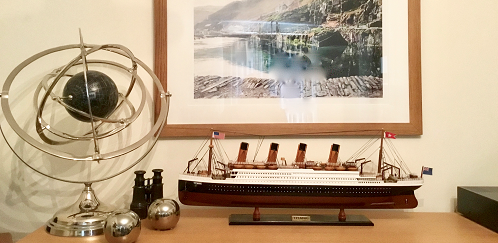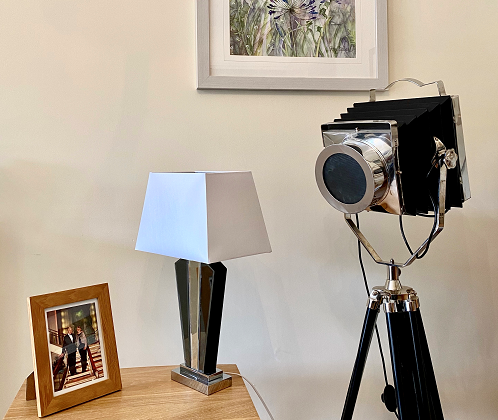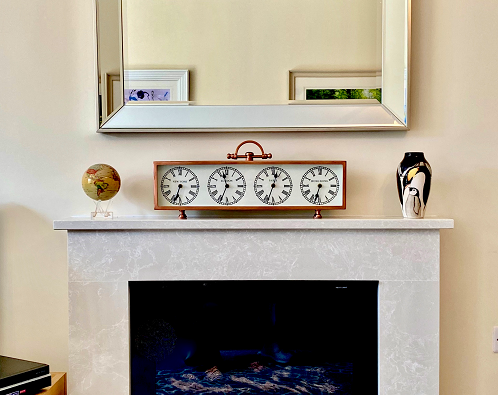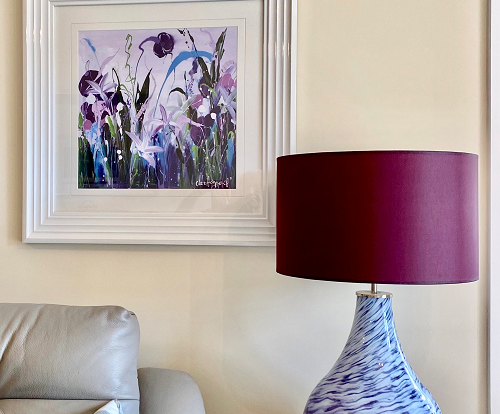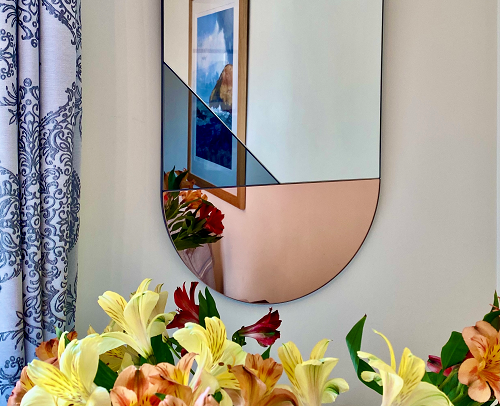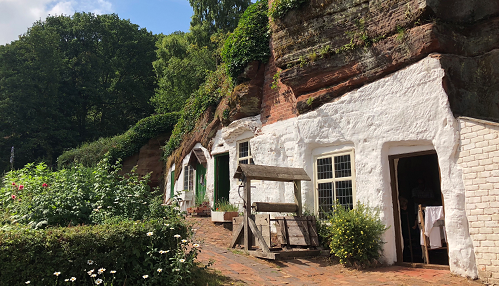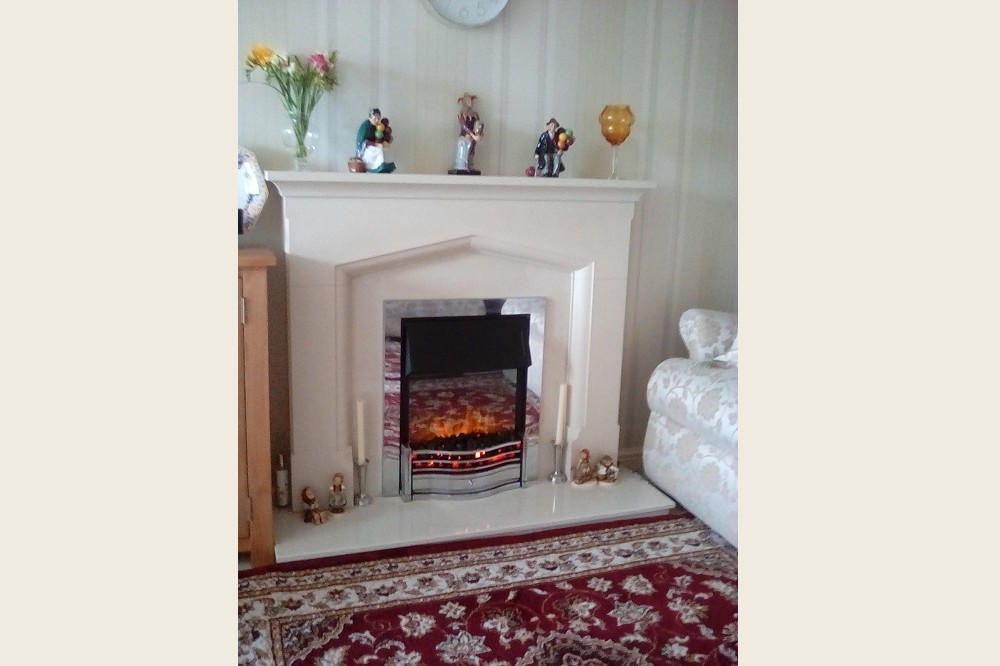 "My fireplace especially on a cold winter day the flames flickering and the memories from the ornaments on display" - Susan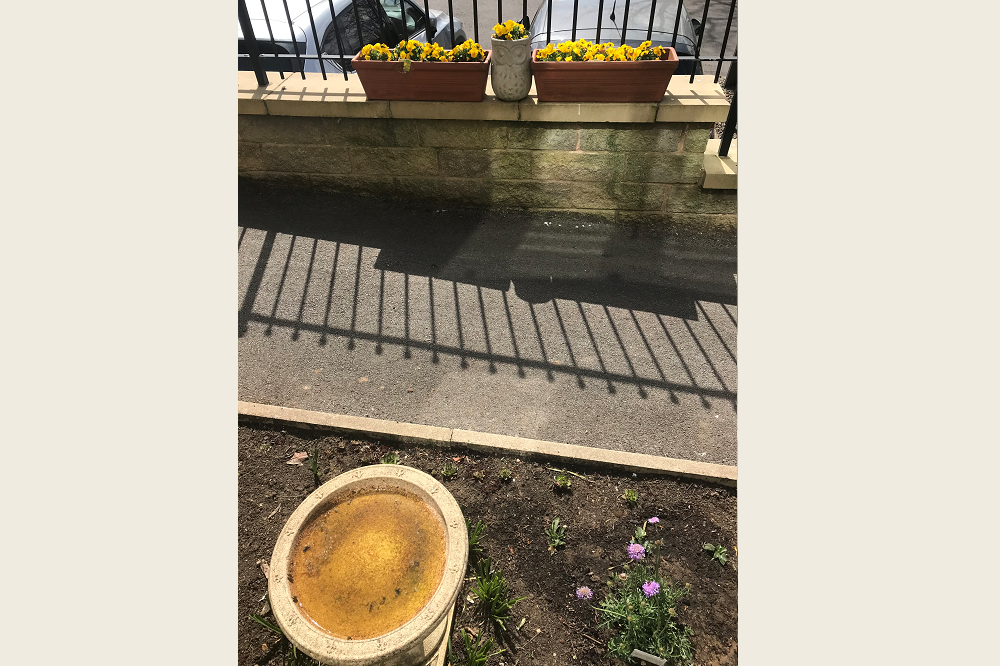 "This is a view from my balcony window. I have the sunshine all afternoon and evening and this means our tiny garden thrives. I am so pleased with the position of our flat and it means I can keep up my interest in gardening." - Elayne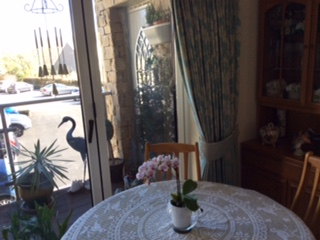 "My plants indoors and outside on my balcony are amazing and keep me occupied" - Katy