Expert Advice: How to Stay Safe Online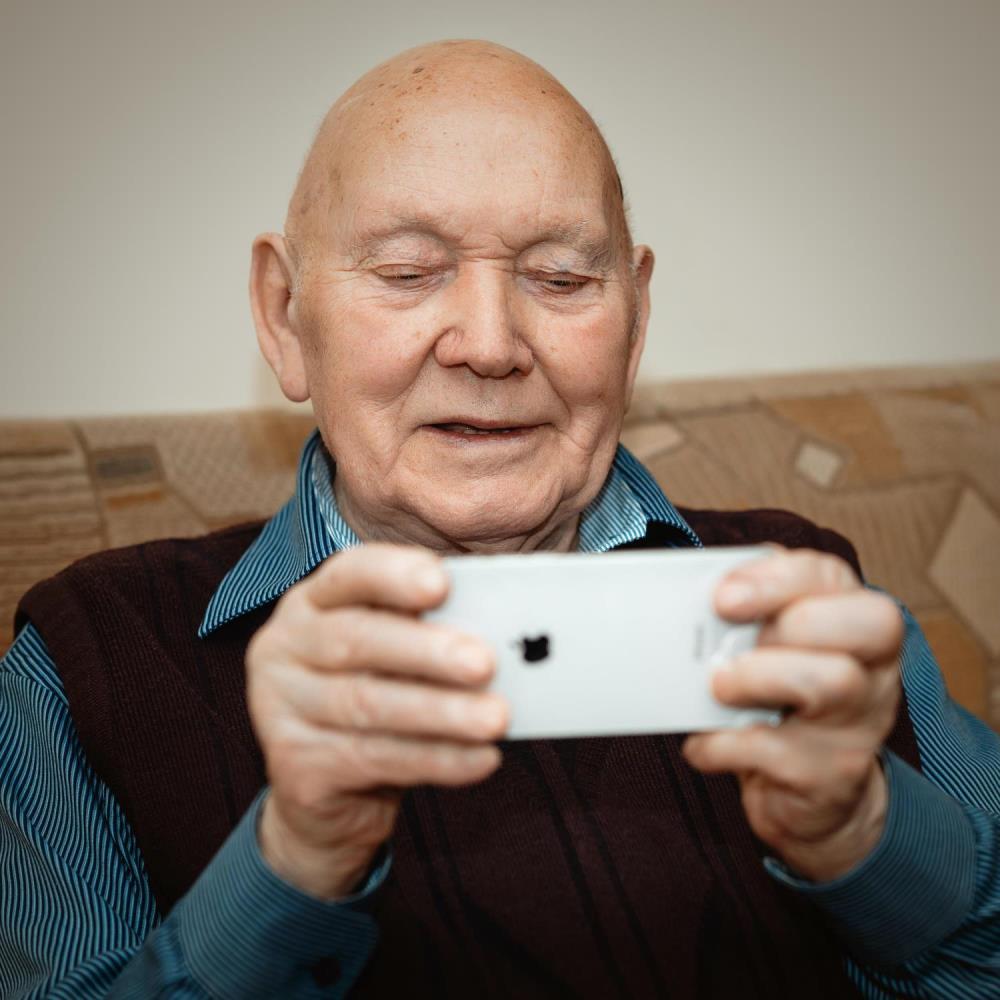 Research shows that, thanks to the pandemic, over a third of all UK shopping was done online in 2020 and this trend is set to grow and grow. The internet has also become an invaluable source of entertainment and communication during the coronavirus crisis. But there are risks to browsing the worldwide web if you're not careful to avoid the pitfalls.
Stay safe online
We've researched the top questions the over 60s have about online safety – things like 'what are scam emails?' and 'how do I secure my privacy on the internet?' We then spoke with Ray Walsh, Digital Privacy Expert at ProPrivacy.com to find out the answers. Read Ray's advice here.
Online scams and threats
What are 'online scams'?
Online scams are designed by criminals to steal money or information from customers. They usually involve tricking someone into sharing their private bank details.
What to do if you've been scammed online
Online scams are incredibly common and often sophisticated and hard to spot. Anybody who believes they have fallen victim to a scam should contact their bank to cancel their card as soon as possible. They will advise you of the next steps to protect you and your money.
How can I protect my computer from online threats?
When browsing the web your computer should have a 'firewall' to protect you from online threats and antivirus software running in the background. This will ensure that you do not run into any threats like malicious malware, adware or spyware that can be downloaded onto your device. uBlock Origin or NoScript can help reduce the risk too.
What should I do if I receive a suspicious email?
If you are worried about an email delete it at once. If you do open the email do not click on any of the links or attachments, as this could cause you to be infected with malware.
Online Shopping and Banking
How do you check if a website is safe before making an online purchase?
A quick way to check whether a website is legitimate is to check the URL. Legitimate websites usually have easily verifiable .com addresses, and a padlock to the left of the address to show that it is protected with HTTPS encryption.
If the padlock is missing or the address seems strange, you may want to use a website safety checker like Google Safe Browsing. If you're still unsure whether a site can be trusted, why not see it if it has negative reviews on Trustpilot?
How can I stay safe when shopping and banking online?
If you're shopping or banking online make sure that you're only visiting trusted websites directly. If you open a link in an email, you may be forwarded to fake portals for websites that appear to be genuine. These cloned login pages are designed to steal people's personal details.
Will my bank ever send me emails asking for my banking details?
No. Banks will never send you messages asking you to provide personal details. If you receive an email that appears to be from your bank, close the email at once and delete it.
Will my bank ever ring me up and ask for my banking details?
No. Banks do not call their customers and ask them to provide personal details, so you must always be wary of calls you did not initiate. If you receive a call from a legitimate-looking number, it is possible that scammers are using number spoofing software to look like the bank. Never give personal information or passwords to anybody who calls you.
Social Media
How can I protect my privacy on social networks?
The best way to protect your privacy on social networks like Facebook is to reduce the amount of data you share both with the service itself and your contacts. By refusing to share important data, like your birth date or address, you vastly reduce the risks associated with social networks.
You should also take time to learn the privacy features on the social media platforms you use and ensure that your account is as secure as possible. Find 'privacy' in the 'settings' of most social media platforms.
Using tech and online features
How do I make phone calls using the internet?
You can make phone calls online using services like WhatsApp, Skype or Google Voice.
How do I watch TV or videos on the internet?
By visiting websites and services with embedded players and streams. Most major TV networks now allow this, including the BBC, ITV and Channel 4.
Where can I listen to the radio on the internet?
By visiting any online radio station and clicking play. Nearly all radio is now broadcast over the internet as well as via FM or AM.
Where can I find a computer training course?
Local libraries, education centres and community centres often run computer courses. Search on Google for f computer training course in your area. The University of the Third Age also offers useful courses in things like using Zoom or Skype - online.
Further support and top tips
You might be interested in:
Our guide to the best technology for staying connected
This article on technology to keep in touch with loved ones and friends
This guide to using social media
This guide to enjoying online entertainment
Or our podcast recommendations
You can also find government support and advice here