The Key To A Comfortable Retirement Is Financial Planning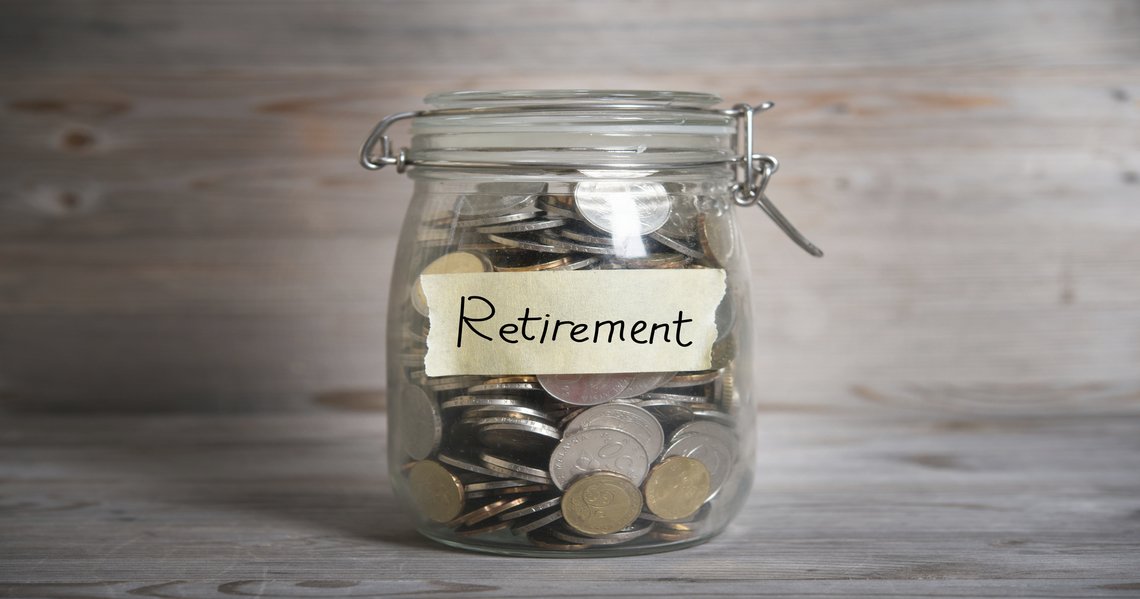 The Key to a Successful Retirement
Planning your finances at any time of life can be daunting. But ensuring that your later years are well provided for can offer a unique set of challenges. For many people, the worry of how they will provide for themselves is combined with a sense of not knowing where to start. In research we conducted last year, we found that as many as two thirds of people under 60 haven't yet sorted out how they are going to save for their pension.
The best way to take control of your finances is to get a plan – a simple list of smaller tasks will help to transform a daunting task into a series of much smaller activities that will put you on the right track. Here is a list of the top 10 things you can do to put your retirement planning back on track.
Review what you have now. Go through all your policies, plans, legal documents and savings accounts to ensure you have as complete a picture as possible of your financial affairs. You should also check your potential future income and outgoings as much as possible.
Make a checklist of areas that need attention. Your review may throw up areas in your financial affairs that need addressing, such as policies that are no longer appropriate. More importantly you may well identify holes in pension provision or long term savings needs that need addressing now.
Revisit your accommodation needs. If you no longer have to provide a house for your family, you probably have more freedom to live wherever you wish. Downsizing to a smaller, less expensive property may make better financial sense and be more practical.
Check that you are receiving all of the benefits to which you are entitled. The Department for Work and Pensions (DWP) estimates that each year as much as £2.8 billion of pension credit goes unclaimed. Pension credit is a benefit available to pensioners living in Great Britain and is related to your income. The Government's website (https://www.gov.uk/pension-credit) can be used to see if you're entitled to pension credit.
Consider equity release to complement savings and pension income. If you are a homeowner and aged 55 or over you can use your home, one of your most valuable assets, as a way to boost your income in retirement. You can do this by releasing the equity locked in your property and releasing it as a lump sum. You may not be sure if equity release is right for you, so you should always seek independent advice.
Maximise your retirement income by choosing the right annuity. An annuity lets you convert your pension savings into a regular, guaranteed income during your retirement. If you're considering an annuity then it makes sense to shop around so that you get the highest possible income. Research shows that some people were able to increase their income by as much as 40 per cent when they compared different options depending on health and lifestyle factors.
Make sure you talk to your children about your later life financial planning. Our research shows that nearly half of people in retirement haven't had a conversation with their children about money, savings and pensions, despite 60 per cent of retired people not wanting to be a burden to their children. Make sure you include your family in your planning – they will be involved in decisions concerning you later in your life.
Prepare a will so that your estate goes where you want it to go. One in four people over 60 don't have a will yet, according to our research. It's easy to think that your assets automatically go to your nearest and dearest, but without a will this isn't guaranteed. Instead, the government will decide who will inherit and what they'll get. Spouses don't automatically inherit everything and there are no guarantees for common law partners either.
Think about who you might want to have lasting power of attorney over decisions about your finances and wellbeing. A lasting power of attorney is a legal document that helps you to plan how and when you want to pass on responsibility for handling your financial affairs to a friend or family member. You must be mentally capable when you set it up, so seeking advice early is recommended.
Make provisions for your own funeral so that you get the send-off that you want without burdening your family with the costs or arrangements. Just like making a will, pre-paying for funeral costs is a practical and sensible thing to do. The costs of a funeral can be significant and they continue to increase, in fact average funeral costs are expected to rise from £3,516 to nearly £5,000 in the next five years.
For more information about later life financial planning visit our Money pages.