Your McCarthy Stone Resales questions answered by the expert: Resales Director, David Gabriel
"We outperform local estate agents when it comes to sale price."
David has been in property for most of his working life. After around ten years of senior roles in traditional estate agencies, he moved to retirement property sales in 1999. In late 2016, he brought his expertise to McCarthy Stone and, in November 2017, launched McCarthy Stone Resales, which has gone from strength the strength ever since.
We asked David to answer your most pressing questions about McCarthy Stone Resales and this is what he had to say:
What is McCarthy Stone Resales?
McCarthy Stone Resales is the specialist estate agency for buying and selling pre-owned McCarthy Stone retirement living properties. In short, we offer everything a traditional estate agency does: professional photography and marketing materials, presence on Zoopla and Rightmove etc, but we also offer specialist knowledge and all our marketing is tailored for the retirement community. We advertise on property sites that are geared specifically to the retirement market, like Autumna and we have a large database of interested customers. We have a fantastic team who have many years of retirement property experience between them and a real passion for, and commitment to, what we do.
Why did you think it was necessary to set up McCarthy Stone Resales?
We realised that 'High Street' estate agents didn't have the skills, experience – or enough of an incentive - to take the time to sell retirement homes properly, whereas McCarthy Stone Resales bring a real understanding of the retirement property market and an in-depth knowledge and expertise of our services, communities and customers.
What do you enjoy about your role at McCarthy Stone Resales?
There are so many things! There's a real satisfaction in seeing McCarthy Stone Resales flourish. We make a real difference to our customers' lives.
What are the benefits of McCarthy Stone Resales?
For people selling a McCarthy Stone retirement property, our skills and expertise mean we're better equipped to achieve a faster sale at a better price than traditional estate agents. Although how quickly a retirement apartment sells is due to a variety of factors, for some developments we have a waiting list of people keen to move in. We also outperform local estate agents when it comes to sale price.
For people buying, we know this is a big step
. Often people are moving from a family home they've lived in for many years. Therefore we take time and care to make sure this is the right move for them. For example,
where a traditional estate agent will typically allow 15-20 minutes for a viewing, we often give customers two hours to look around.
Not only that, but they are accompanied by the development's House or Estates Manager – the person who looks after the development. This means they are shown around all of the communal areas - the lounge, gardens and restaurant (if there is one) and can share their insight into the community events and social life on offer, and answer questions. The lifestyle is a huge part of what we offer and local estate agents don't have the knowledge, or time, to explain it properly.
What do you need to do if you want to sell a McCarthy Stone property?
Contact McCarthy Stone Resales either through the website or by calling the friendly team on 0345 556 4126. They will give youa free, no obligation, valuation and take you through the process. You can also read our guide to reselling McCarthy Stone retirement apartments.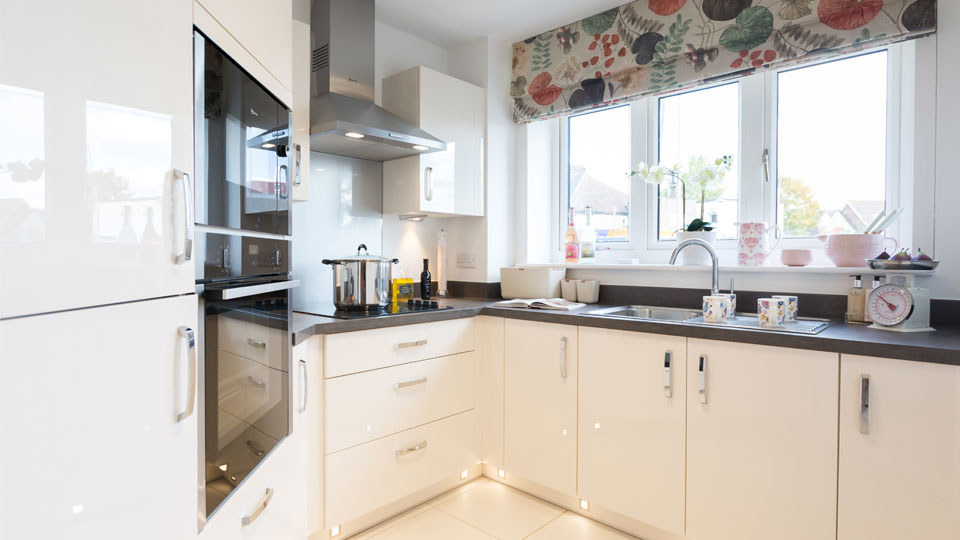 Do people have to sell through McCarthy Stone Resales?
No, it is up to people how they sell their retirement property, but we think we offer considerable benefits over the average local estate agencies.
Do retirement apartments take longer to sell than ordinary apartments?
This is very tricky to answer as it varies so much. Some retirement developments have waiting lists and sell very quickly. It depends on demand and location – and this can change fast. But with our specific marketing expertise we are best placed to sell your retirement property quicker. You might also like: McCarthy Stone Resales Success Stories.
Is the McCarthy Stone resale price likely to be much less than the price paid the property?
On average the McCarthy Stone Resales team achieve a net price increase on the retirement properties they sell. For example, for properties bought new in the last three years and since resold, the net increase averages 6%. We also achieve higher prices than non-specialist estate agents.
What are your top tips for selling a pre-loved retirement property as quickly as possible?
Presentation is key and the main thing you have control over. A lick of paint and a clean carpet can make all the difference. Decluttering is also really important. My preference is for an empty apartment – a total blank canvas that people can imagine themselves living in. Others recommend keeping basic furniture – like, for instance, a bed, sofa and dining table and chairs – to show people how the space could work for them.
What are the benefits of buying a pre-loved McCarthy Stone property?
One of the main benefits is availability. Our pre-owned McCarthy Stone retirement apartments are all over the country, so you are likely to find one in the location you want to live in. You also have the benefit of moving into an already thriving and mature community and you can get a real feel for the McCarthy Stone lifestyle – the social activities and events on offer - when you take a look around.
Any other questions?
Call the McCarthy Stone Resales team on 0345 556 4126 or visit their website.
Explore our featured pre-loved retirement properties below...