Your Resale Questions Answered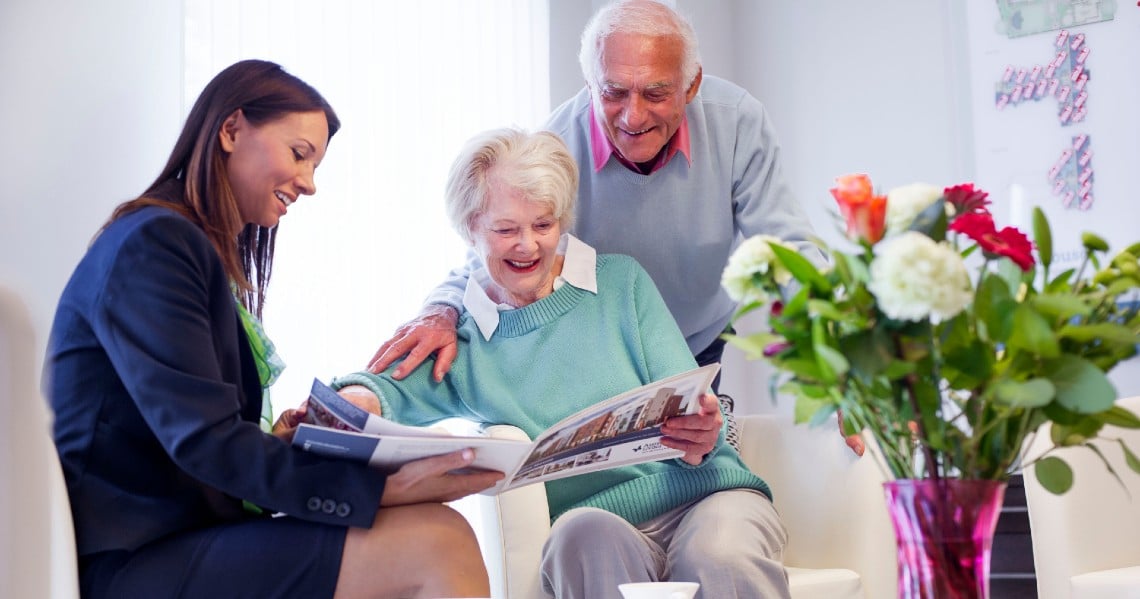 McCarthy Stone's Resales Director, David Gabriel has over 20 years' experience selling preowned retirement properties and heads up our dedicated in-house resales service.
Reselling a McCarthy Stone property could be simpler than you ever thought possible.
The Facts:
We've helped 539 residents and their families sell their property
More than 284 eligible buyers register each month
On average we carry out over 73 viewings each week
83% of all our properties go through to successful completion
Sales agrees on average 3 months from instruction
The majority of our managed properties increase when resold
McCarthy Stone's Resales team combines the market expertise of a dedicated estate agency with the local knowledge of our experienced House Managers, enabling us to provide a unique selling service.
As our resale property expert, David has answered some of our residents most frequently asked questions to provide clarity and dispel any potential inaccuracies about selling your retirement apartment. Here, he answers three top questions:
1. Are Retirement apartments more difficult to sell than ordinary apartments?
It is difficult to accurately estimate how long a property will take to sell as this is dependent on a variety of factors including; the condition of the property, location, price, market conditions, etc. However, when compared to selling a regular residential property the timeline for achieving a sale can be longer, this is because the property has an age restriction and therefore is only accessible to a limited market.
Consideration also needs to be given to the vulnerability of our elderly buyers. Making the decision to move to a retirement living development is life-changing and can take some time for them to decide whether this is the right move for them.

McCarthy Stone Resales understand the importance of securing a sale as efficiently as possible and have built a successful track record for achieving sales within an average of 113* days from the point of instruction.
2. Is the resale value likely to be significantly less than the price I paid to buy the property?
As research by the Elderly Accommodation Counsel shows, new retirement developments typically increase in value. Our in-house resales operation supports our customers and we are proud that the majority of our McCarthy Stone managed properties increase in value when resold. We urge customers to use our expert resale service rather than high street estate agents who don't always fully understand or properly value retirement properties.

It is also important to consider that the value of retirement living is also not just in the price. Our communities create healthier and happier lives for our residents, reducing the challenges they face as they age, and nine out of 10 say we improve their quality of life. Our apartments also save people money in costly care home fees and are typically much cheaper to run than their previous home.
3. Why should I choose to sell my retirement apartment through McCarthy Stone Resales rather than a local agent?
Residents or the Power of Attorney are free to instruct whom they wish to sell their property and are under no obligation to use McCarthy Stone's Resales service.

However due to our unique insight into retirement living and passion for communicating all the lifestyle benefits that our retirement communities provide - we feel we are best placed to sell preowned McCarthy Stone managed apartments.

By choosing McCarthy Stone Resales sellers will benefit from a variety of sales and marketing activities carried out by our specialist team, including:
Professional property details featuring; photography, floor plans and location maps.
Online advertising via our own dedicated resales website, the UK's leading property portal, Rightmove and Elderly Accommodation Counsel website.
Targeted marketing to our growing database of registered buyers.
Viewings of your property accompanied by the House/ Estates Managers or our own consultant out of hours.
Support in choosing legal and removal providers.
Free and confidential entitlements advice to explore what allowances you may be entitled to.
Plus, purchasers have access to a variety of services aimed to ease the buying process, these include; part-exchange, removal and legal service packages.
Click here to see for yourself how we've helped some of our customers achieve a quick and stress-free resale of their retirement property: McCarthy Stone Resales Success Stories.
For further information about McCarthy Stone Resales please call 0345 556 4127 or email [email protected]
*Data sourced from sales agreed between Dec 2017 and Oct 2019