Working After Retirement – Is It For You?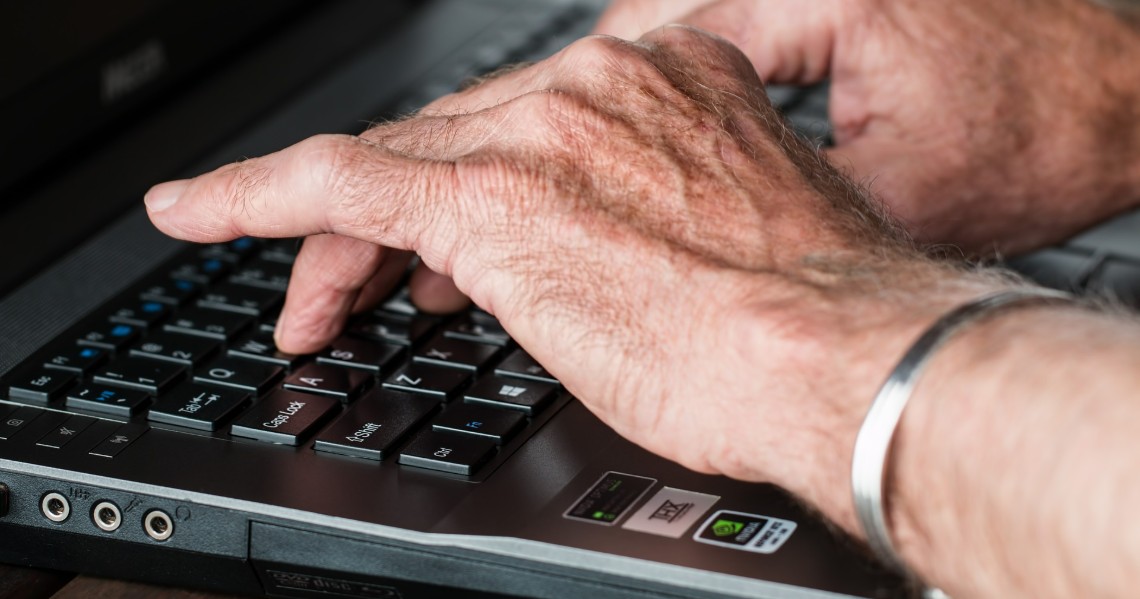 More and more people are choosing to put off their retirement and continue working. Plus, in many other cases, those who have already retired are looking to return to work. Here, we weigh up the pros and cons of each situation.
According to official ONS data, more people – particularly women – are working after the age of 65. The graph below shows the trend line of the number of working women over 65 covering the last 26 years, and as you can see, it's continuing to rise. It's a similar situation for men too with an increasing number choosing to return to work or to keep working after retirement.
Source: ONS
In the majority of jobs and professions in the UK, there's no rule saying you have to retire at a specific age. There are only a few exceptions to this, like roles that require physical exertion, or roles with a legal age limit – otherwise you can happily continue to work past your 'State Pension age'.
Equally, if you have already retired but feel you'd like to return to work then you can – although there can be knock on effects to your pensions and the amount you can receive.
Much like any big decision, there will be pros and cons to either of these scenarios. So, to help make things a little clearer for you (if either of these situations are something you're considering), we've detailed the positives and negatives of these situations, as well as your rights when working after retirement.
Returning to work after retirement and working past retirement age: Your rights
According to these Government guidelines, you have every right to keep working after your State Pension age as there's no longer any 'default retirement age' in place in the UK. However, as mentioned above, you can be forced to retire if your employer has a good reason for you to do so. The examples the Government lists are:
Your job requires specific physical abilities (and you may no longer be able to perform the tasks safely or to the right standard).

There's already a set age limit on the job you have (which you will have agreed to when you signed your employment contract).
This other helpful Government guide also details your rights when it comes to claiming your pension when working past retirement age. It explains that you can still claim your State Pension regardless of whether you plan to continue working or if you're looking to go back to work after you've officially retired. The only requirement is that you are at the current State Pension age at that point in time. For any other personal pensions, you can still claim these at the age you originally agreed with the provider.
What you need to be aware of though is that if you continue working, but on a reduced number of hours or part time, it can impact on the total pension payments you receive from your workplace. What's more, despite the fact you'll stop paying National Insurance when you reach the State Pension age, the amount of Income Tax you pay could increase if you start claiming any pensions, as these can be added to your total taxable income.
If you're ever in any doubt about any aspect of your pension or how your working status might be affected, you can also contact Pension Wise, who can offer free, useful advice both over the phone and online.
So, now you know more about your rights, let's weigh up the potential benefits and disadvantages of the different options you have for working after retirement.
Delaying your retirement: The pros
If you delay your retirement and continue working, there are these potential positives to enjoy:
You get to continue doing the work you love with your colleagues – even if you choose to do this on a part time basis.

If you have any work benefits (private health, company cars etc.) you will continue to receive these.

It can be a great way to keep your body and mind active.

It can be financially beneficial for you and your family to keep working longer.
Delaying your retirement: The cons
The potential cons to doing this include:
If you delay your retirement and keep working, you are shortening the retirement time you could have.

If your job is quite physically demanding, stressful or high-intensity, prolonging this can lead to health issues in later life.

You could be preventing younger people from advancing in their careers if you look at the bigger picture.
Returning to work: The Pros
If you're currently retired and not working, these are the pros you could enjoy by returning to work:
It gives you opportunities to try a new line of work.

Working can help to stave off

boredom in retirement

.

You can give your finances a boost if you find your pensions and savings aren't quite enough.

It can bring a sense of routine and structure back into your life.
Returning to work: The cons
The cons to be aware of with this though are:
If you are claiming your pension, as alluded to earlier, your additional earnings from work can push you into a higher tax bracket.

You may struggle to readapt to working life. This is especially true if you've been away from work for a few months. The staff may have changed and there may be new systems and processes in place that you find challenging.

It may be difficult to secure a similar role to the one you left.
Additional useful advice to help you decide
One of the main reasons you may want to return to work or delay retiring is because you feel, or are worried about, feeling lonely in your retirement. This is perfectly understandable and not uncommon, as our recent study into loneliness among the over-65s has shown that as many as 53% of people in this demographic often feel lonely.
The good news is that this same study details a number of different ways to combat loneliness that you might want to consider – rather than simply looking to return to work as a solution to any loneliness you may be feeling. On top of this, we have another helpful blog post that offers advice on how to make friends and develop new relationships in retirement, which again are other approaches to consider instead of returning to work.
Ultimately, the choice is yours, but be sure to weigh up some of the pros and cons we have listed to fully inform your decision.