Mythbuster: your top 10 concerns on McCarthy Stone retirement living answered
Many people have misconceptions about what retirement living at a McCarthy Stone property means. Here we answer some of your most commonly asked questions.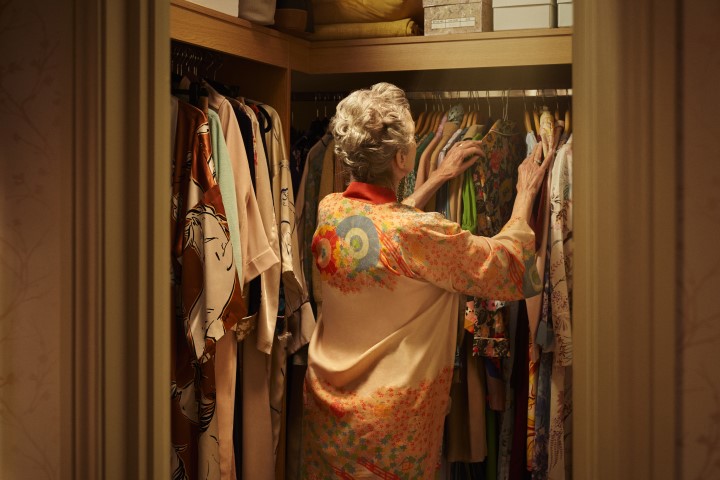 Q1: My privacy is important to me – I don't like the idea of communal facilities.
A: While most McCarthy Stone retirement properties do offer communal facilities such as a homeowners' lounge, garden or roof terrace, your retirement apartment is owned - or rented - by you and is completely self-contained and private. Retirement Living PLUS developments also offer a restaurant or bistro onsite that you can use as much or as little as you choose, there is no obligation.
Q2: I can't move to a McCarthy Stone apartment because I have a pet.
A: Pets are welcome at McCarthy Stone! Pets are very much part of the family, which is why, with a few exceptions - like venomous snakes (!)- we welcome well-behaved animals into our retirement developments - while being mindful of the needs of pet-free people living in our communities too. Read our pet policy.
Q3: I have a large home with room for family and friends to stay - if I downsize how will I entertain?
A: McCarthy Stone's apartments are designed to maximise space and comfort – people are surprised at how spacious they are. There's plenty of room to entertain. but If you feel you need more space, you can also meet friends and family in the homeowners' lounge. If you don't want the bother of looking after overnight guests, visitors can book to stay in the luxurious hotel-style guest suite. Guest suites are available at most developments for a small fee.
Q4: The thought of packing up my home and all those memories puts me off moving.
A: Moving home is a huge step and can be daunting. But don't let that hold you back. Most people tell us they wish they'd made the move sooner! We're here for you at every stage from choosing the right property to guiding through the buying and selling process. If you don't want the bother of viewings, ask about our part exchange package. You'll benefit from a guaranteed house sale, no chain and no estate agent fees. Then there's our free Smooth Move service where, as well as contributions to your legal and estate agents fees, our removals partners can help you to declutter, pack, transport your possessions and unpack them in your new home. And, when you do move in, we can help you with things like putting up shelves and pictures, so you feel completely settled sooner.
Q5: Will it be more expensive to live in a McCarthy Stone apartment than in my current home?
A: In many cases, charges for McCarthy Stone apartments are less than like-for-like costs of a larger home. Heating costs, for example, are often lower due to modern construction standards and the more manageable size. But if you are concerned, talk to member of the McCarthy Stone team. They will discuss your needs, help calculate your costs, review what is covered in the service charge and compare it to the day-to-day running costs of your current home. You'll also find a handy service charge calculator on each of the retirement development pages.
Did you know? There a are a range of ways to move into a McCarthy Stone retirement property, including: buying outright, renting or part buy, part rent. These options are designed to give you the financial flexibility to suit your circumstances and they all offer equal access to our fabulous lifestyle and services.
Q6: Buying a property that isn't even built yet doesn't sound like a good idea!
A: While it can seem strange, 'buying off-plan' comes with many advantages. You'll be the first to see the plans and prices and get first choice of plots on the development. Our sales teams will be happy to answer questions and bring the plot to life. There are also tours where you can look around a similar development and get a feeling of the lifestyle before you buy.
Q7: I love my outdoor space. Moving into an apartment means I'll lose it.
A: Most developments have beautiful landscaped gardens and many have gardening clubs and plots that green-fingered homeowners can grow on. Some developments even have fruit and vegetable plots. As well as this there are patios outside most ground-floor apartments and often balconies on higher floors. And all exterior maintenance is taken care of.

Q8: I've never come across service charges before. They sound expensive?
A: The service charge reflects both customers' expectations and McCarthy Stone's own high standards. In Retirement Living developments the charge covers:
House manager
24-hour emergency call system
Camera door entry system
Buildings insurance
Maintenance of buildings exteriors, communal areas and grounds
Water and sewerage rates
Cleaning of external windows
Communal area heating
Retirement Living Plus developments offer flexible care options and have an on-site team available 24 hours a day, 365 days a year. The service charge also includes:
Running costs of the restaurant or bistro*
One hour of domestic support per week** from staff on site covering chores like cleaning, shopping and domestic help. Homeowners choose how best to use this support
The additional cost of the on-site support team.
The size of the service charge varies between developments but is formulated the same way across the country. Charges are fixed on an annual basis. McCarthy Stone is transparent when it comes to showing how the service charge is calculated. The charge each year is agreed in consultation with homeowners through an open-book budgeting process. The best price is negotiated with service providers and service charges are regularly monitored against others in the market and third-party providers to ensure competitive rates.
Q9: If there's major work to be done at the development would I have to foot the bill?
A: It is important that homeowners do not face any unexpected financial burdens resulting from, for example, the need for major refurbishment in the development. To ensure there's enough money to meet any unexpected work, the service charge includes a small amount to help cover unexpected costs. This is called the Contingency Fund and is similar to a "sinking fund". It is kept in the development's bank account and is held in trust for the maintenance of the development. To keep this weekly cost – and the service charge – to a minimum, the development's Contingency Fund is 'topped up' by a one-off charge of 1 per cent of the resale price on the sale of the apartment.
Q10: What happens when I decide to sell up? What are the resale values?
A: At McCarthy Stone, we're dedicated in supporting our customers at every stage of their journey with us– even when they come to sell their property. Our experienced Resales team offers a seamless approach for our customers and their families looking to sell and the majority of our McCarthy Stone managed retirement properties increase in value on resale.

*Terms and conditions apply
**Varies by development
Search for your perfect property
If you like this article, you might also like ...
Retirement living - the best of times
The McCarthy Stone community is rather special and it's the inspiring insights into our homeowners' lives that best tell the tale
..read more