Inspirational Retirement Stories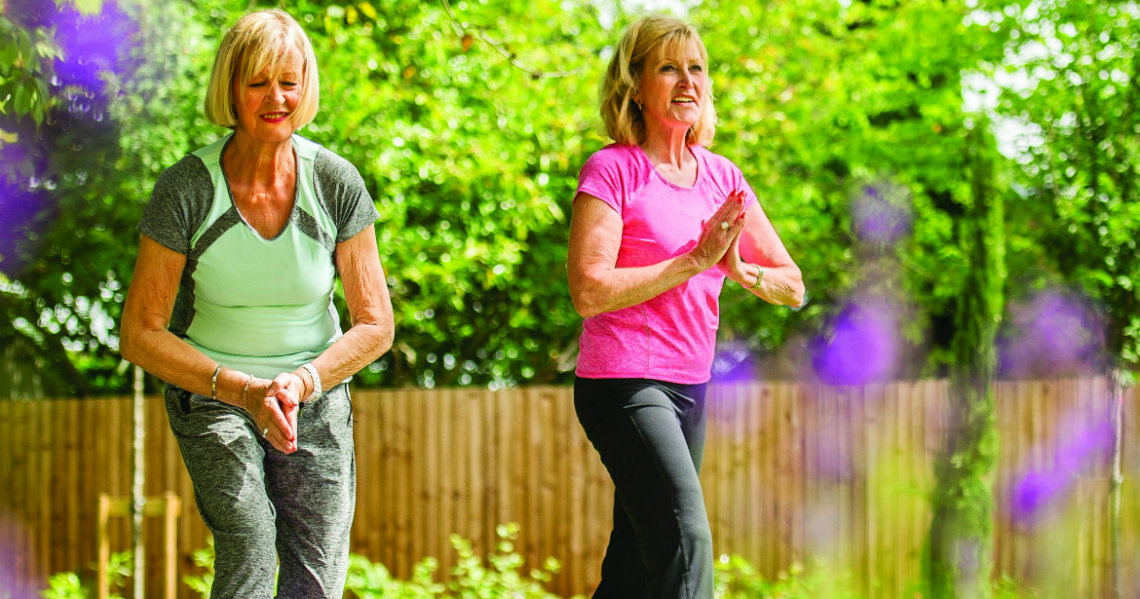 When retirees realise how much time they have on their hands, many develop an irresistible urge to tick off the things they have always wanted to do
People can have some funny ideas about what retirement is really like. A child whose life revolves around rushing from one experience to the next might reasonably wonder: "What does Grandad do all day?" And adult offspring, busy raising families and building their careers, could well think that their retired parents' lives are less stimulating by comparison.

But the reality of retirement can be far from lacklustre: it is a time when you can really enjoy living life to the full. It provides fantastic opportunities to return to the hobbies you rarely used to have time for, as well as the chance to pursue other pastimes and interests. You can also devote more of your energy to socialising with family and friends.

The key to having the freedom to focus on all these life-enriching activities is time – and plenty of it. This is why, at McCarthy Stone developments, so many of the day-to-day tasks that quickly eat up the hours are taken care of. Instead of worrying about garden and household maintenance – mowing the lawn, cleaning windows and keeping gutters clear – homeowners can focus on enjoying their rewarding lifestyle.

Alongside their much-loved outdoor activities, retirees Martin and Marion Irving are able to enjoy another life-enhancing element to retirement living at Sovereign Court, Stamford Bridge in East Yorkshire, in the form of a great sense of community between homeowners.

They socialise together regularly, even forming a pub quiz team that beat the opposition on their first outing.

Meanwhile, the couple's shared passion for travel is something they can easily satisfy, because they're able to lock up and leave their home at a moment's notice, knowing it's safe and secure.
Silver Cyclists
Martin and Marion Irving recently moved into a new McCarthy Stone Lifestyle Living development in Stamford Bridge in East Yorkshire.

Their low-maintenance property at Sovereign Court provides plenty of spare time to focus on a shared passion: tandem-bike cycling.

"We love to go on adventures together and see where we end up," says Martin, 65.

"Four legs are better than two; it's a great way to keep fit and enjoy some uninterrupted time together just to chat. There's nothing better than the shared accomplishment you feel – it's amazing the things you can discover and the beautiful places it can take you."

"Not having the upkeep of our family home has given us back so much time to spend on the things we really enjoy," says Marion, 61. "By downsizing, we are now enjoying an active social life with people just like us, trying lots of different activities we've never had the time to do before."

Marion says they were attracted to the development because of its beautiful rural setting: "It's perfect for our love of spending time outdoors. The development runs alongside the Sustrans Route 66 of the National Cycle Network, which we often cycle along."

Meanwhile, the couple make the most of what Stamford Bridge has to offer, enjoying weekly community exercise classes and swimming groups.

They decided to move after Martin had a heart attack – the burden of keeping on top of the upkeep of a large family home was making life more difficult than it needed to be.

As Martin explains: "We had looked at various options for a retirement property, including demolishing our own house and redeveloping the land. But my heart attack made us realise life is too short: we wanted an instant solution."

Thankfully, that's precisely what the Irvings found at Sovereign Court.
Marathon Man
The idea that retirement is a time to slow down is certainly at odds with how Mo Ewasha, a homeowner at McCarthy Stone's Retirement Living development Springhill House, in London's Willesden Green, chooses to enjoy his.

Mo, 69, is currently training for this year's London marathon, and pulls on his running shoes six days a week. He secured his entry in the race after McCarthy Stone helped him reach his minimum fundraising target with a £1,000 donation.

A keen horticulturalist, Mo enjoys tending to the flowers and plants in the development's beautifully landscaped gardens.

"I still feel young at heart because I'm so active," he says. "Running is a way of life, and I won't be stopping for a long time. Since moving to Springhill House I've had more time to enjoy doing the things I love most. I even enjoy gardening more now than I did at my previous house, knowing my neighbours also get to enjoy the benefits."

As well as being their home, Springhill House has a personal connection for Mo and his wife, Pauline. It is on the site of the register office where they married more than 42 years ago.
"It's lovely to be living in the exact spot where our marriage first began," Mo says. "There's something quite magical about that – like it was meant to be.

"Life is so much easier since we moved here. We have fewer worries; my wife and I can relax knowing everything is taken care of. There are so many opportunities to get involved and make new friends.

"We have fish and chips every Friday, theatre trips and recently even went for afternoon tea at the Shard."
Senior Sailors
Embracing opportunities to travel is important to Richard and Rachel Barton, who own an apartment in McCarthy Stone's Olivier Place Retirement Living development in Wilton, near Salisbury in Wiltshire.

Both passionate sailors, they have taken a boat across the Channel more than 60 times. "There's something very special about being out there in the open sea, with the fresh air biting your face and the crashing of the waves," says Richard, 70. "It's very peaceful and it's where I feel most relaxed.

"It's also been a real pleasure to be able to share this with my wife. For us, it's all about making memories and where our next adventure will take us."

Like the Irvings, the couple like to explore the UK coast and countryside, reassured to know their home is secure while they're away. "Another attraction was because it offered us the peace of mind of being able to leave the apartment for holidays without having to worry about security," says Rachel, 69.

"This was especially important to us after an attempted burglary at our previous home while we were away."

Richard and Rachel are making the most of the thriving social community at Olivier Place. Richard says: "We get involved in all of the activities, especially the film nights and coffee mornings. The events are a great way to get to know the other homeowners."
Artist In Residence
Recent research from Royal Voluntary Service found that 63 per cent of retirees over the age of 70 feel more content than at any other time in their lives. Many said having more time to enjoy activities and hobbies plays a big part.

Rowena Hampton, 78, couldn't agree more. She moved to Bowes Lyon Court, a McCarthy Stone Retirement Living PLUS development in Poundbury, Dorset, last winter. As well as enjoying an active social life in a new, thriving community, she is delighted to have more time to focus on her lifelong passion: art.

Rowena specialises in pastel portrait paintings, making use of the development's light and spacious library room to paint. Staff and homeowners asked her to do a portrait of the development's duty manager, Jasmine Pearson, as a surprise wedding present.

Meanwhile, Rowena regularly attends fortnightly art classes held at the development, where she enjoys passing on her knowledge to fellow homeowners.

One of the factors that attracted Rowena to Bowes Lyon Court was that she wanted to feel secure. "I was living alone in a large house which also had a large garden," she says. "And after a stay in hospital, my daughters and I decided the time was right for me to make the move."

When she viewed the development, Rowena was impressed with the decor and wide range of facilities. "I was delighted I'd be able to bring my cat with me," she says. "And I've always been sociable, so it's lovely there are always people around and lots of activities to get involved in, like the coffee mornings, film nights and, of course, the art classes."
Happier Lives
Source: Retirement Confidence Index; poll of 1,500 adults
Having to get up to an alarm clock and work five days a week are the top things retirees don't miss.
The perfect age at which to downsize is 67. Of those polled, 28 per cent had already done it.
Of those respondents who had already downsized, nine in 10 said it had made their lives easier.
The happiest age range to be is 65-69, according to a study by the Office for National Statistics.
The East Midlands was rated the best place for an active retirement, according to a 2016 report by Aviva.
Having a part-time job or at least three hobbies makes you more content, reports Money magazine.