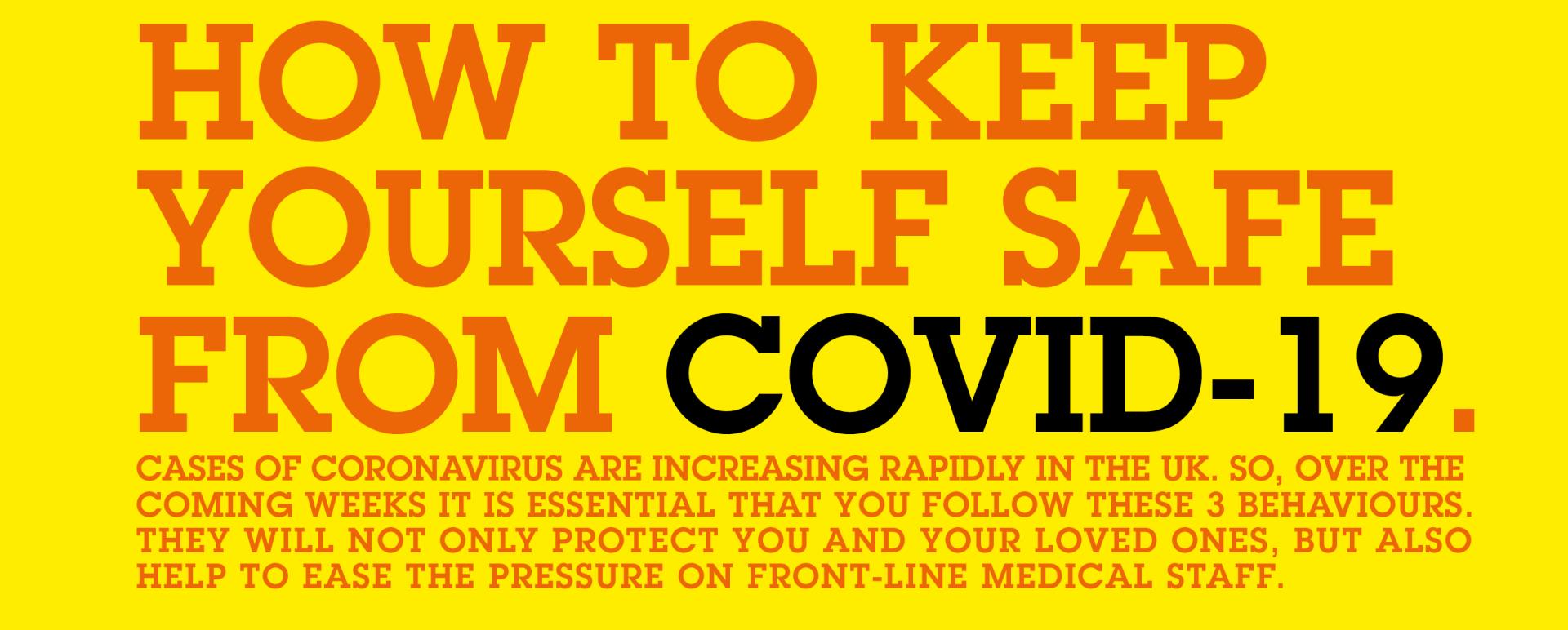 Shielding.
– The NHS is contacting almost 1.5 million people with serious health conditions that put them at high risk, to ask them not to go out for at least 12 weeks.
– If you are one of those people, you need to stay at home and avoid face to face contact.
– Make sure you use your buddies and House / Estate Manager to help ensure you have everything you need during this time.
– Please take this request very seriously for your sake, but also for your friends and neighbours.
– Look out for the information we'll be publishing over the coming weeks with tips on how to keep safe and occupied.
Social distancing.
Everyone is being asked to stay at home. You should only leave the house for the following reasons:
– Shopping for basic necessities, such as food and medicine. Try and do this as infrequently as possible and keep at least 2m (6.5ft) from others. Make use of the special hours available at supermarkets and online deliveries, where possible. Alternatively, ask your buddy to shop for you.
– One form of exercise a day. If you're not part of the group that should be 'shielding,' you can take daily exercise, such as a walk in the fresh air. Just remember to keep at least 2m (6.5ft) from others.
– Any medical need, or to provide care or help to a vulnerable person. This means your buddy can leave their home to help you, so don't forget to ask them for anything you need.
Self-Isolating.
If you, or someone you live with, have flu-like symptoms, such as a dry cough or a high temperature, please avoid all contact with others and stay at home
– Do not go out to public areas.
– Do not use public transport or taxis.
– Do not have visitors, such as family or friends, in your home.
– Do not go outside to buy food or collect medicine. Ask your buddy to do this for you.
– Make sure you've told us who your buddies are so we know who is helping you.