Winter breaks and spring holidays: top cool-weather getaways to experience before summer
Cooler weather holidays can be among some of the best British getaways. In a country that proudly exhibits all four seasons, we can often forget the beauty that exists outside of sunny, warm days.
After all, what's better than taking a walk in the countryside on a clear, crisp winter's morning? Breathing in the fresh air with the majority of the year ahead of you? Or wait until spring for the annual blossoming of flowers and the uplifting positivity and optimism that hangs naturally in the air, just as the days start to get longer.
We put together a list of fantastic cool-weather winter breaks and spring holidays, enough to keep you occupied until we roll around to warmer weather again.
#1 Chiltern Hills, Buckinghamshire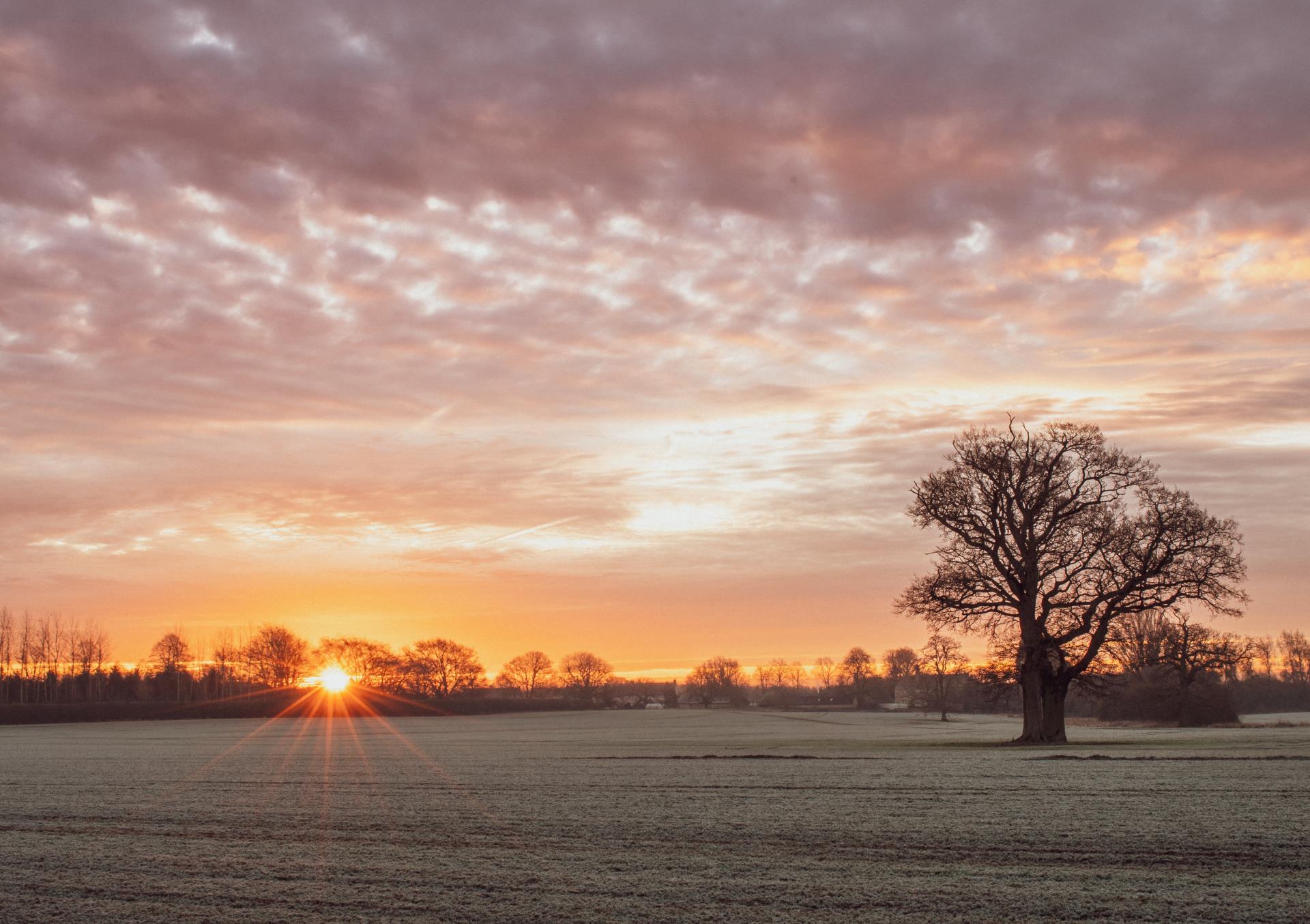 This popular Area of Outstanding Natural Beauty runs across many counties in the south, but a large part of the Chiltern Hills can be found in Buckinghamshire. It's also where you can reach the highest point of the area at Haddington Hill near Wendover. The summit is marked by a series of large stones, and whether you choose to experience it in on a snowy winter's morning or just as the first flowers start to bloom in spring, the stunning panoramic views of the forests surrounding the hill are unbeatable. Our recommendation? Experience it in both seasons to see which you prefer – both are refreshingly unique and picturesque.
In addition to the above, there's also a selection of great walks to do varying in difficulty that showcase some of the Chiltern Hill's finest scenic areas, landmarks and National Trust sites.
Recommended places to stay near here
Buckinghamshire itself is also home to many towns, villages and rural retreats that can provide the perfect quaint rest stop between your walks in the Chiltern Hills. The largest towns are Milton Keynes, High Wycombe and Aylesbury, but whether you're looking for charming boutique hotels or B&Bs, you're certain to find something across the county for your cool-weather getaway.
We also have luxury retirement properties for sale and to rent in Buckinghamshire.
#2 Peak District, Cheshire
The east of this county is dominated by the Peak District, and is full of places to visit, traverse and explore. From the seven National Trust properties, to the views from 'The Edge' at Alderley Edge and a wealth of parkland and landscaped gardens, this place is sure to give you a positive outlook on life and the year ahead.
Recommended places to stay near here
While Cheshire is quite a sizable area itself, you can stay in one of the pretty towns or villages in or close to Cheshire's Peak District. That said, there are plenty of routes around the county to give you direct access to the rural countryside. Popular places to stay here with cosy accommodation for the cooler months include Knutsford, Macclesfield, Nantwich and Alderley Edge.
You can take a look at our retirement properties in Cheshire too.
#3 Sherwood Forest, Nottinghamshire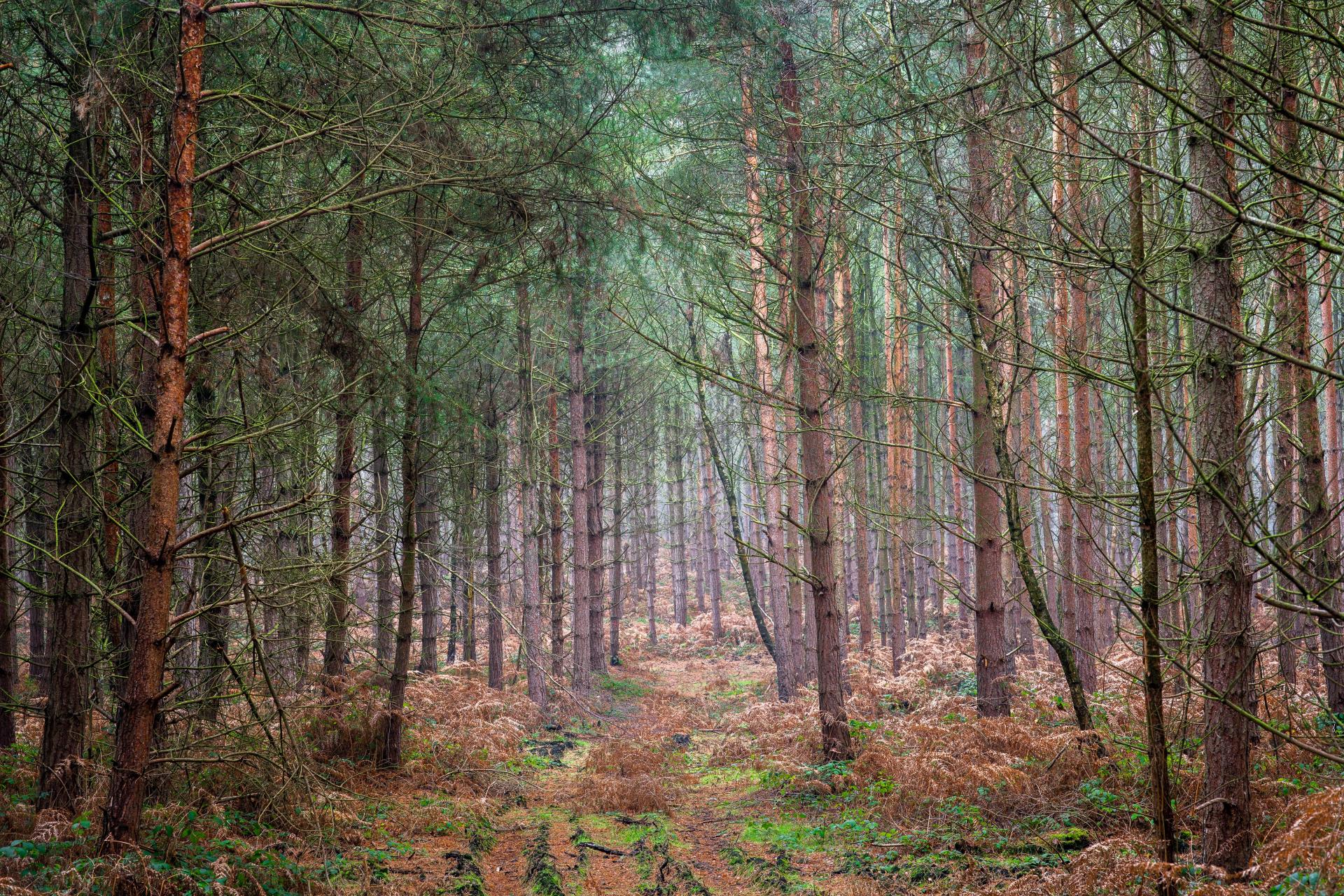 At Sherwood Forest you can enjoy the area's popular tale - the legend of Robin Hood – with a picturesque backdrop of tranquil snow on the ground or colourful flora growing in from every angle, season dependant. This is also a great stop for those of you bringing a family, as there are regular seasonal events – from fayres to heritage trails – to help you discover this sprawling area of forest, no matter when you choose to visit.
Recommended places to stay near here
For the winter, there are many cosy lodges, cabins and hotels to be found within the forest itself, which is great for those wanting to get away to the country – albeit with a certain degree of luxury. Year round, why not stay at the popular Center Parcs site nearby? Nottinghamshire also has its fair share of delightful towns and of course the historic city of Nottingham.
Our Nottinghamshire retirement homes can be found across this popular county.
#4 Epping Forest, Essex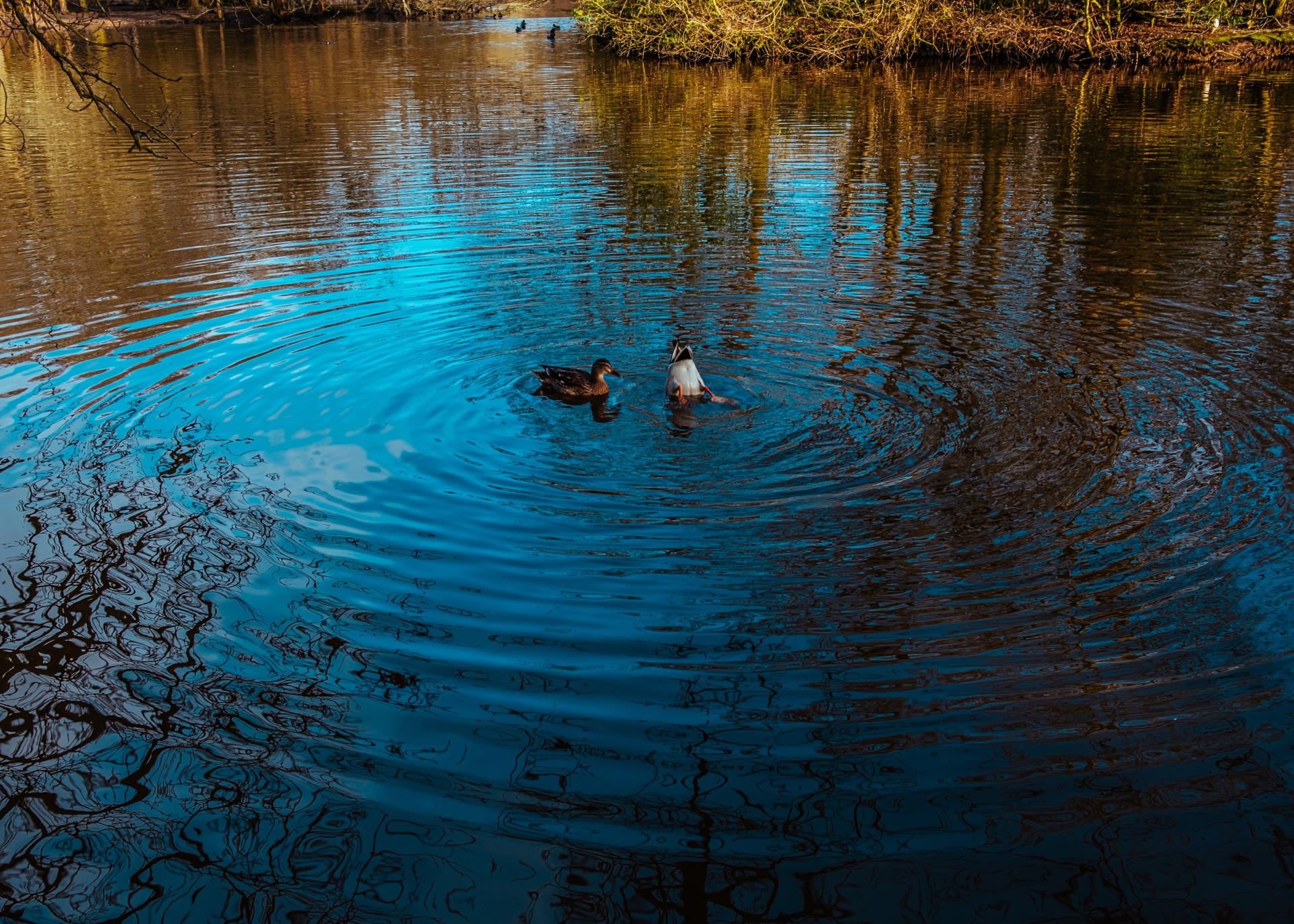 For those of you in the south who want to enjoy the delights of the ancient British woodlands in the off season, then Epping Forest in Essex is a great choice. With many walking and bike trails, beauty spots, over 100 lakes and ponds and even guided tours across the 5,900 acres, you're sure to get the best of what nature has to offer here, whatever the weather. One notable highlight is the remains of an Iron Age fort, found high up on the Ambresbury Banks.
Recommended places to stay near here
Epping Forest is surrounded by a densely populated urban area, with London a stone's throw to the south and many popular towns like Harlow, Waltham Abbey and Epping even closer. While you won't necessarily get the lodges and rural retreats you can get in other large UK forests, what you do get is a big choice of accommodation including hotels, Airbnbs and holiday let apartments, with an equally big choice of quality amenities to ensure a cosy stay.
Take a look at our retirement properties in Essex.
#5 North York Moors National Park, North Yorkshire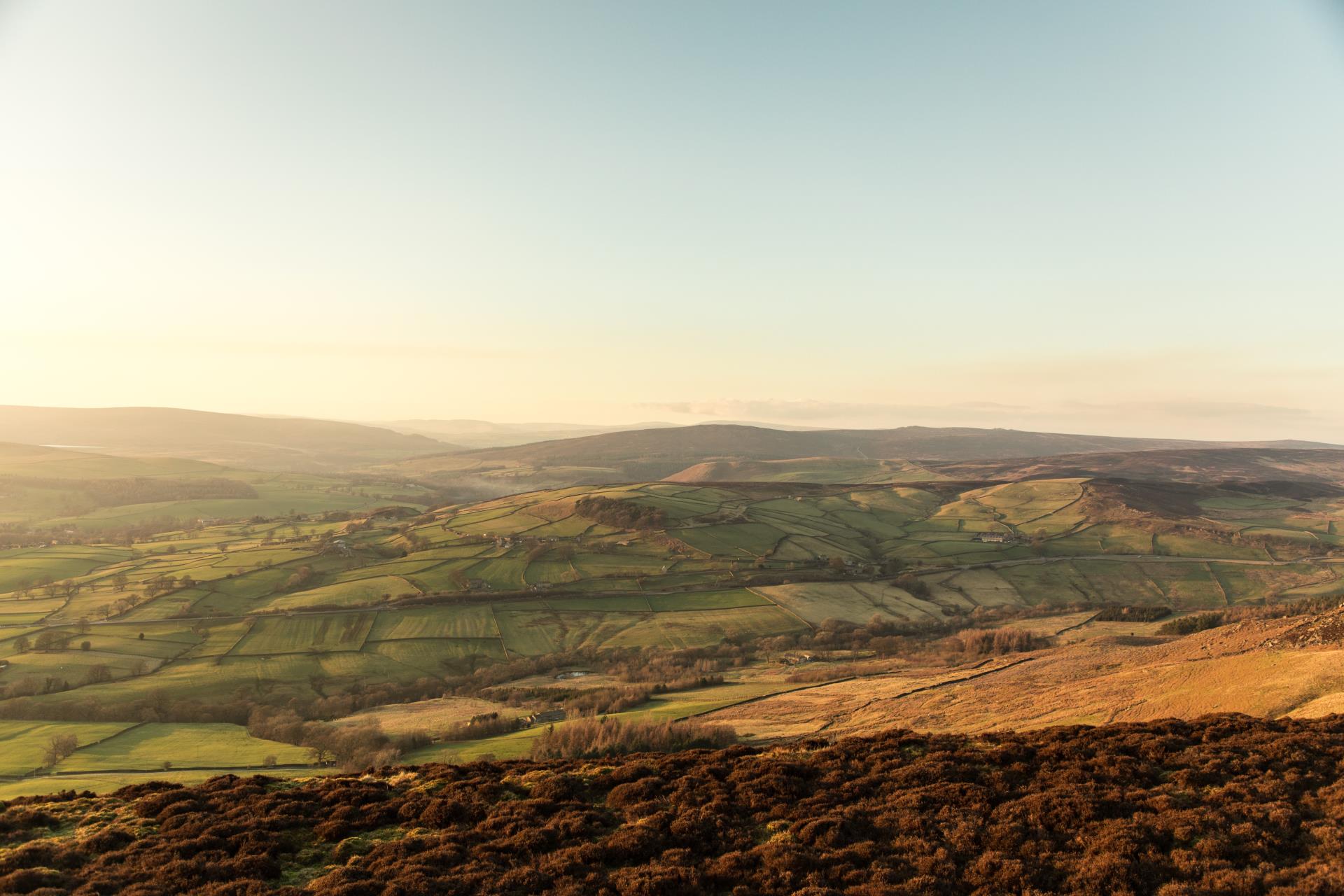 The North York Moors National Park has it all when it comes to unforgettable natural sights. Whether it's the rolling moors, expansive forests, rugged coastlines or charming dales, this special place is made even more unique with each seasonal change. You're spoilt for choice when it comes to walking, biking and hiking, but the old steam railway that still runs is great for those wanting a more relaxed way to explore the area.
Recommended places to stay near here
Much like the National Park, you've got it all when it comes to cosy accommodation in North Yorkshire. Whether you want to camp, caravan, stay in a lodge, a spa hotel or holiday let, a quick search online can bring up a broad list of options in nearby towns. The added benefit here is that these places are often rich in history.
Find out more about our retirement properties in North Yorkshire.
Fantastic places to retire
So, be sure to give some of these locations a try for your cool-weather holidays. Also, if you're retired or are considering where you want to live during your retirement, these five are fantastic choices – as can many of the other beautiful UK destinations in which you can find McCarthy Stone properties.
If you have a particular place in mind, get in touch on 0800 201 4811.
Read more about the best locations in the UK for nature lovers.
Our top 3 British coastal walks
It's no secret that a trip to the coast does wonders for your mind, body, and soul. The bracing sea breeze, the enigmatic horizon that challenges you to decipher where sea meets sky, and the shoreline itself with its beguiling tempestuous nature – it can be stormy and wild one day and calm the next…
..read more