The Christmas Wine list. Part one: Get the party started!
Wondering which wines will compliment your Christmas? From festive fizz to after dinner sherry our partners at Morrisons have compiled a three part guide to the finest wines to drink over the festive season. In Part One we explore drinks that go well with party snacks, monopoly and even a post-Christmas boxing day curry.
The best champagne
If only Champagne will do this Christmas, look no further than Morrisons
Adrien Chopin Champagne Brut
- a Which? magazine Best Buy beating some considerably more expensive rivals.
Price: £18.
the best prosecco
Prosecco continues to be the nation's favourite and the best comes from grapes grown on the hillside vineyards in Veneto in northern Italy which produce Prosecco with elegance and concentration. We recommend: The Best Valdobiaddene Prosecco DOCG
Price: £10 down to £8 until 2/1/21
the best bucks fizz
We recommend: The Best Clementine Bucks Fizz. Full of mouth-watering Christmassy citrus flavours with an enticing sparkle.
Price: £4 down to £3.50 until 1/1/21
the leftfield option
For something different try: The Best Crémant de Limoux - a French sparkling wine made in the same way as Champagne.
Price: £12 down to £10 until 1/1/21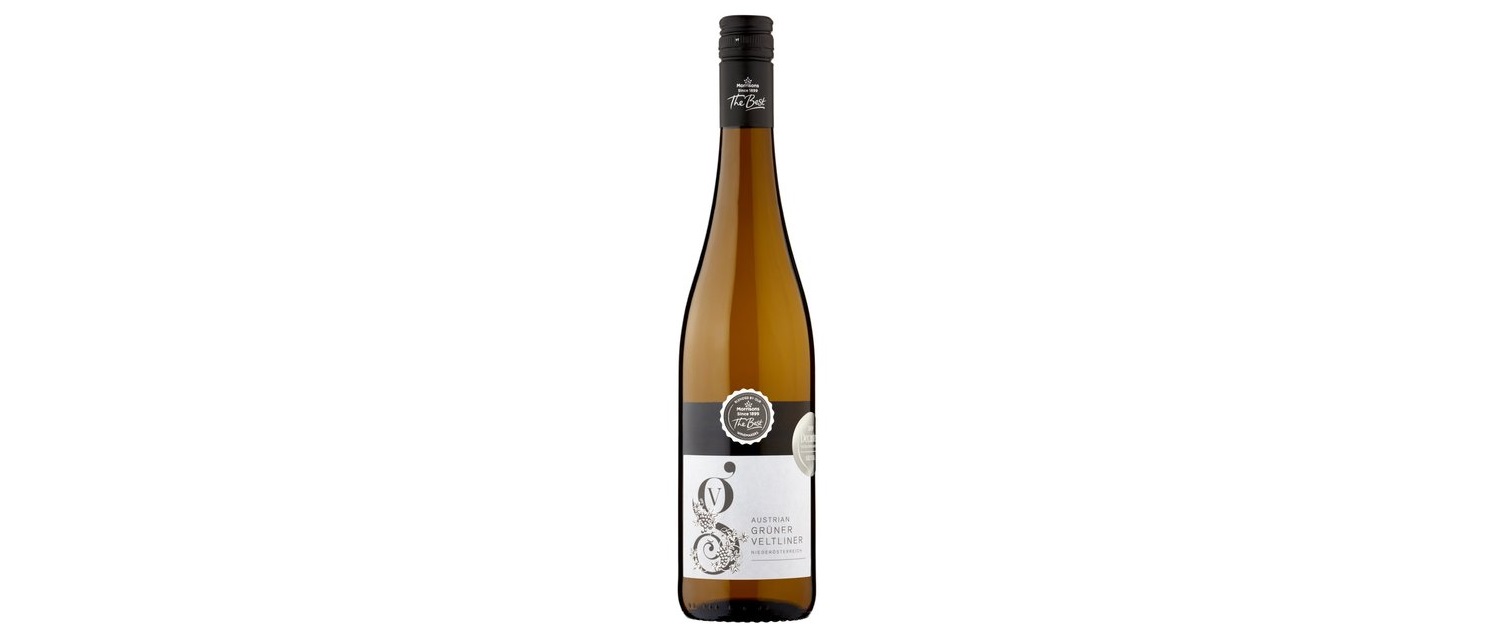 the best party white
We recommend: The Best Gruner Veltliner. Vibrant and refreshing with lemony apple flavours, it's great at the start of the evening with nibbles or to share with friends while playing charades. It also goes well with a turkey curry.
Price: £8.25 down to £7 until 4/1/21
best for a boxing day treat
We recommend: The Best Trentino Pinot Grigio. With more concentration and character than most Pinot Grigios, it is a GOLD medal winner in this year's International Wine and Spirit competition.
Price: £6.75 or 3 for £18 until 24/12/20
Prices correct at time of publication. Date published: 01/12/2020

Our wines were chosen by Mark Jarman, Senior Buying Manager - Wine Sourcing, Morrisons
Morrisons work with the world's finest wine producers to create their own unique Morrisons The Best range "Blended by our winemakers". Mark has spent over half his life creating and sourcing wines and working with winemakers all over the world.
"I've had the privilege to visit hundreds of vineyards and work with remarkable people. It's the amazing diversity of wine and the thrill of constantly finding something new that motivates me. There's nothing more exciting and enjoyable than helping people discover wine and find styles they love."
Like this article? Subscribe to receive our weekly newsletter!