Renting in retirement: the ultimate checklist
Unsure whether renting in retirement is for you? Use our 'renting in retirement ultimate checklist' to help you decide.
The renting in retirement checklist
What level of flexibility do you want?
If you don't want all the hassle of property chains and dealing with solicitors, moving into a rental property is ideal. It can rid you of these concerns and allow you to move at your own pace. Learn more about the flexibility of renting.
Do you want a quick move?
Moving into a rental can be relatively quick, especially with McCarthy Stone. Once you've found a McCarthy Stone rental property, our
'Smooth Move'
and
'Part Exchange'
services can help get your property sold and see you packed up and moved in next to no time. A fast, hassle-free move into a rental apartment in a retirement community means you can start enjoying the lifestyle and meeting new people much quicker than if you were going through a drawn-out sale and purchase.
How much property maintenance do you want to do in retirement?
Another benefit to renting is you can have a number of maintenance tasks taken care of by the rental provider. All those little odd jobs that become routine when owning a home, suddenly become the responsibility of another person. You likely won't need to maintain the following in a rented property:
• Gardens and grounds.
• Gas and electricity safety checks.
• The the outside of the property.
• The interior décor.
• Furnishings, fixtures and fittings.
• Any potential risks or hazards (e.g. loose handrails and cracked bathroom tiles).
This is something you should investigate though, as different retirement rental properties offer different levels of maintenance support.
What facilities do you want to have?
Some retirement rentals have communal areas you can access, as well as other amenities like restaurants, gardens, clubs and health care - this is worth researching beforehand. Take a look at this post about old friends Barbara and Dorothy, which talks about the facilities available at their McCarthy Stone rentals.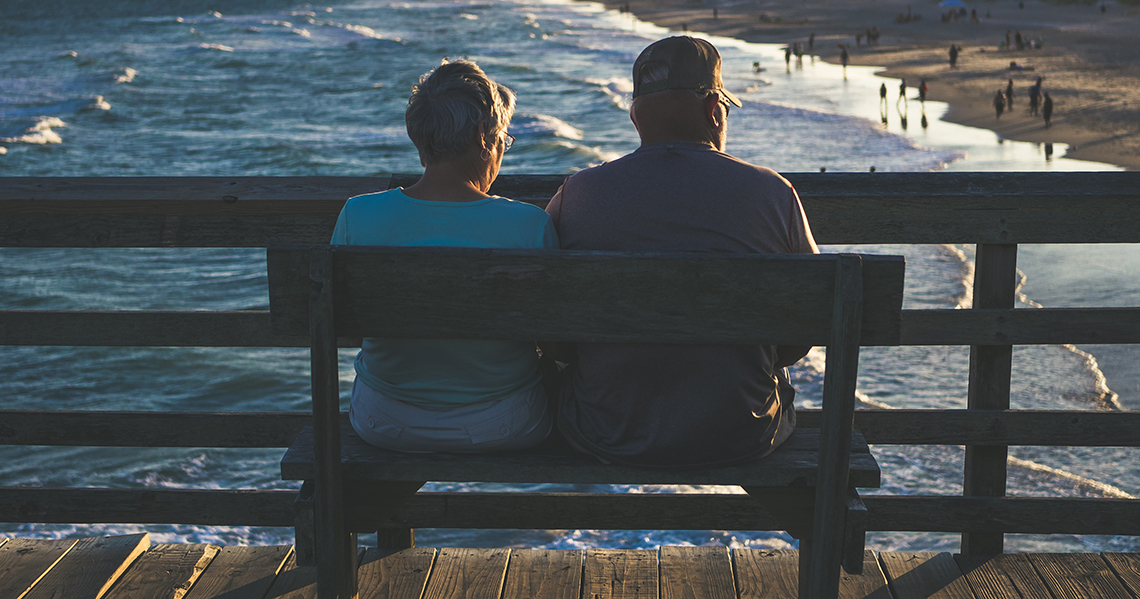 Do you want to have more cash in the bank?
By selling up and moving into rented accommodation, you can free up additional capital to do with as you please. For many this provides a financial safety net and a means of affording a more luxurious lifestyle in retirement.
Do you value the freedom to move?
By renting, you aren't necessarily tied to a single location like you are when buying a property. You can instead end your tenancy and simply move elsewhere – which is great for retirees who want to explore the world, or just the UK.
Have you reviewed the alternatives?
The final part of our renting in retirement checklist is to make sure you research and consider all the options - not just rentals. It's important to understand the pros and cons of buying a property as well, this way you'll know for certain you're making the right decision. Renting is proving to be more and more popular with retirees, as there are plenty of benefits. Find out more about why so many people are choosing renting in retirement from our expert interview.
How McCarthy Stone can help
When you've run through our renting in retirement checklist, the next thing is finding the right rental property. McCarthy Stone variety of luxury retirement rental properties in desirable locations nationwide. Search through our retirement properties to rent, learn more here about the benefits of renting with us, or contact us on 0800 201 4811. Our friendly sales consultants can answer questions and take you through every step of the rental journey.
Search for your perfect property
If you enjoyed this article, you might also like...
Retirement living - the best of times
The McCarthy Stone community is rather special and it's the inspiring insights into our homeowners' lives that best tell the tale
..read more