What are the benefits of having a dog?
There are many positives to owning a dog in retirement, but the top three are:
Health and wellbeing
Come rain or shine, your dog will always need a walk. And this regular exercise can equal impressive health benefits. Studies show dog owners will walk 23,700 miles with their dog (over 12 years), walking 22 minutes more per day (around 2,760 additional steps) than people without dogs.
But that's not all, according to animal expert and blogger Akin Chaktty 'Owning a pet is also associated with reduced stress levels, lower blood pressure and healthier cholesterol levels. Pet owners have also been shown to recover from illness more quickly.'
Companionship
Dogs have been 'man's best friend' for 18,000 years, and their devotion to their owners mean they are fantastic companions, but you'll also benefit from making new human friends too, while out walking or at training classes.
Routine
If retirement means you miss your routine, dogs can help you get back on schedule. They'll usually wake up at a similar time every morning and enjoy regular mealtimes and need daily walks.
But there are pitfalls too…
A puppy is not just for a pandemic!
One of the many side effects of the coronavirus crisis was a huge surge in dog ownership and according to the Kennel Club, two thirds of pandemic puppy owners brought puppies for companionship, agreeing they were 'lifelines in lockdown.' More worryingly a quarter of the people they surveyed admitted to not doing much research. And while there's no doubt dogs are loyal friends, they are also a huge commitment.
Dogs can be expensive
The price of buying a pedigree dog has soared due to the pandemic and has added to the risk of dogs being brought from puppy farms or dog smugglers leading to a potential increase in health and behavioural issues in these pups - always make sure you buy from a reputable breeder.
On top of the purchase price, people often underestimate the cost of owning a dog, from food, toys and accessories to things like training classes, grooming, kennels if you go away and dog walkers. Then there are regular vaccinations, worming and unexpected vet bills for illness or accidents, which can easily run into thousands of pounds. Pet insurance is advised to protect yourself against these costs.
Dogs can be messy
Puppies in particular can cause chaos, whether that's house-training accidents or chewing furniture and shoes; some breeds shed a lot of fur and all dogs are likely to bring in mud in wet weather.
Dogs need companionship
Dogs don't like to be left alone and can bark or play up if lonely, so it's worth considering if you have the right lifestyle. Are you home most of the time? Are you happy to be mainly confined to dog-friendly pubs, tourist attractions and holidays? Can you afford dog walkers, sitters and kennels for times you're away from home?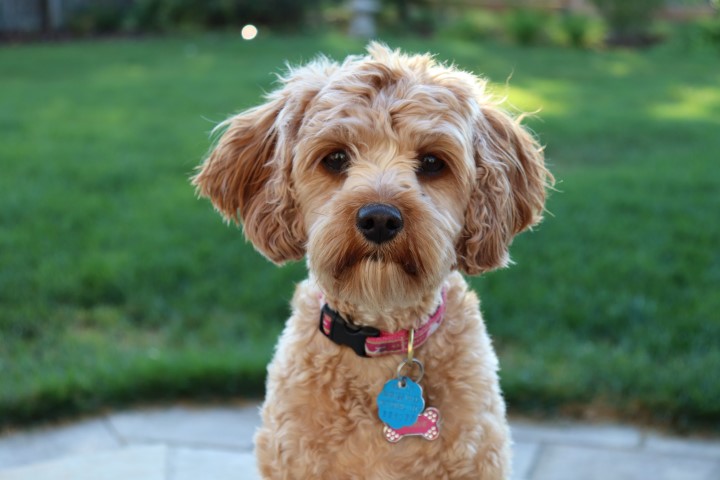 What are the best dogs for retired people?
When looking at breeds of dog these are some of the things you should consider:
Size and weight

Large dogs will dominate your space and are better suited to large houses and large gardens. Some powerful breeds can be hard to handle and may even pull you over. If you live in a smaller space or think you might want to downsize in the future, then a petite dog might be a better fit. You also might want to consider how you would handle lifting your dog if you needed to - for instance into a car.

Exercise requirements

Every breed of dog has different exercise needs to consider. Would your ideal four-legged friend enjoy long windswept walks every day or would they prefer short strolls and the chance to sit at your feet in a café?

Personality

Some dogs are bred to be more even tempered than others. Are you up for a bit of rough and tumble of would you prefer a more chilled out companion? Is barking going to bother you – or others? If you have young grandchildren consider a breed that is quiet, gentle and tolerant of children.
Best breeds for retirement living
There are hundreds of breeds of dogs to choose from, so do your research, but here are our top tips for retirement friendly pooches.
Cavalier King Charles Spaniels or hypoallergenic Cavapoos (Cavalier mixed with poodle) Shih Tzu, Pugs and Bichon Frise are great all-round choices for retirement: small, sociable, good with children and not overly lively or demanding.
Other good options include the Soft-coated Wheaten Terrier, Löwchen, Whippet, Miniature Schnauzer, Pomeranian, Boston Terrier, Italian Greyhound and the Shiba Inu. These breeds are happy in smaller homes or apartments and tend to require between 30 minutes to an hour's exercise a day.
Remember, however much research you do, there is no guarantee your dog will have the typical temperament of the breed!
Don't discount rescue dogs
If you're thinking about moving to a McCarthy Stone retirement property then the great news is that you can usually bring your dog with you. Read the pet policy.
Enjoy this? You might also be interested in...
We love well-behaved pets at McCarthy Stone. See photos from homeowners and employees of their amazing animal friends.
..read more