Gransnetters get the lowdown on life at McCarthy Stone
Read a selection of the questions and Cheryl's answers from our Gransnet Q & A forum below:
Would I be able to come and go as I please? I sometimes stay out till after midnight.
Yes of course. It's your home to come and go as you please.
Is it true that when you are selling, the resident has to sell back to McCarthy Stone at a price dictated by them as opposed to on the open market?
The homeowner or the Power of Attorney are free to instruct whoever they wish to sell their property and they are under no obligation to use McCarthy Stone's Resales service. However, due to our unique insight into retirement living and our passion for communicating all the lifestyle benefits that our retirement communities provide, we feel we are best placed to sell preowned McCarthy Stone managed apartments.
Learn more about our resales service.
What about ongoing fees on top of the purchase price? How much on average a year?
All our homeowners pay an annual service charge. It's paid by direct debit every month and reviewed each year. This charge allows us to take care of the day-to-day running of the retirement development, like maintaining the communal areas and gardens on your behalf - so you can focus on enjoying active retirement living.

For a typical Retirement Living apartment (based on Atwood House in Sanderstead), the service charge is £48.93 a week for a one-bedroom apartment and £73.36 a week for a two-bedroom apartment*.

For a typical Retirement Living PLUS apartment (based on Chesterton Court in Ilkley), the service charge is £138.27 a week for a one-bedroom apartment and £184.31 a week for a two-bedroom apartment. *

Estimated service charges appear on each development webpage.

You will need to pay ground rents on our leasehold properties in England and Wales, but not Scotland, which operates under a different legal system. As with all leasehold properties, ground rents are a condition of the lease for our apartments. They are set by McCarthy Stone at the start of the development and are clearly highlighted to all customers. Our ground rents are typically between c.£400-£500 per year*

*These figures are correct up to 30 June 2021
I think that at some time I would like the security these sites offer but could never imagine a life without a cat or dog, are pets allowed?
At McCarthy Stone, we understand how important your pets are to you. That's why we're more than happy to welcome a well-behaved pet to live with you in your new home. If you're looking for pet-friendly retirement properties and peace of mind, look no further and bring them along.*Terms and conditions apply. You can read more about this here.


Where are your homes? Do you have any in Scotland?
We have developments across England, Wales and Scotland. Within Scotland we have a selection of luxury retirement apartments available at three locations;
Is it possible to part ex my bungalow for an apartment?
Yes of course! Our part exchange works like any other property part exchange offer and when you've chosen the retirement apartment you want, if it's at a participating development, McCarthy Stone can buy your existing property as part of the overall sales process.

For more information on part exchange view here.
Is there a list of properties available and are new complexes being planned?
You can find all our developments and future developments featured on our website, here.
If only one partner is 70, can the other partner not join them if under 70?A bit like on Saga holidays, only one partner has to be a certain age?
Each development has their own lease requirements, so it is always best to check, but usually to have sole occupancy of a Retirement Living apartment you need to be aged 60 or over. For joint occupancy one of the occupants has to be over 60 and the other over 55 and to have sole occupancy of a Retirement Living PLUS apartment, you need to be aged 70 or over. For joint occupancy usually one of the occupants has to be over 70 and the other over 65.

There is no upper limit. The lease will state that you're not permitted to occupy an apartment under the age limit set. There is no age limit for buying one of our apartments, just to live in them.
Could you explain how the part buy, part rent scheme works and also confirm how old you need to be in order to purchase or rent?
Of course! Part buy, part rent is an affordable way to enjoy life in our retirement apartments without committing to the full purchase price. It's perfect if you want more financial flexibility, now or in the future.

If it sounds a bit complicated, don't worry, we're here to guide you through the process so not only you can be sure it's right for you, it's stress-free too. If you have any questions, feel free to call us on 0800 201 4811

See my previous answer above for info on how old you have to be to purchase or rent!
What is the level of soundproofing in McCarthy Stone properties? Those who are hard of hearing sometimes turn the sound up to unacceptable levels on TV radio, which could disconcert close neighbours.
Our apartments are built to comply fully with building regulations which cover sound proofing, so no need to worry about this!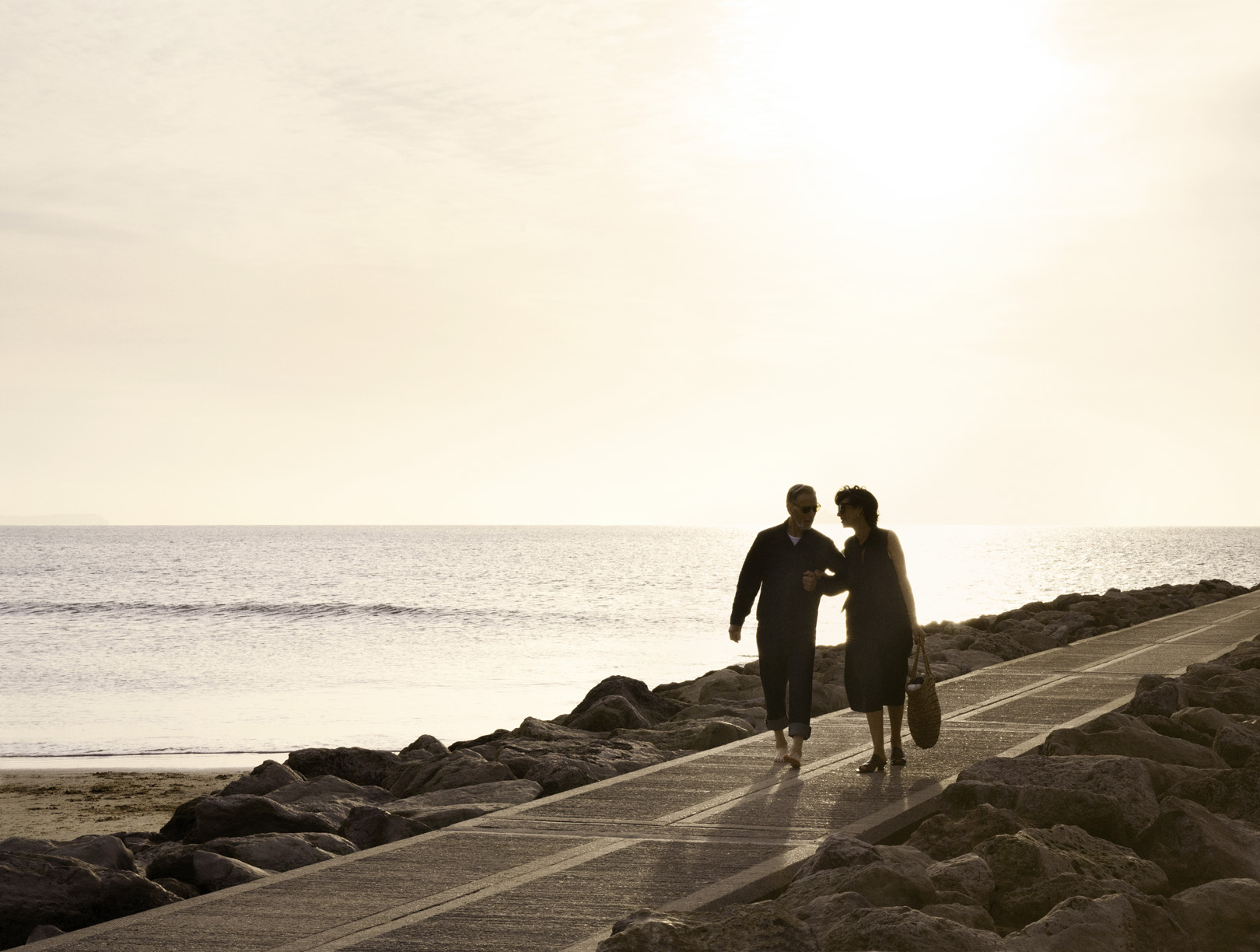 Have McCarthy Stone got lists of approved tradespeople for their developments? I'm currently trying to find a couple of trades for jobs on my property and I'm finding the process of actually getting tradesmen to quote then assessing really drawn out and a little stressful. I don't expect to get any more relaxed about this when I get older!
Our House Managers and Estates Managers have lists of local tradespeople and will be able to help you to find a reputable company!
I've heard that everyone has to have the same furniture, is this true?
No not at all, you are free to have your choice of furniture in your McCarthy and Stone apartment.
I'm heavily into interior design. Would I have to accept someone else's choice of decor and furnishings, kitchen units, etc. or could I redecorate and change things?
Yes, you may of course decorate your apartment how you like once you have purchased it. We can recommend retailers of carpets, curtains and light fittings etc or you can employ your own choice of companies if you prefer.

The walls are painted in cream or white as standard however we can also provide interior design options at an additional charge.

One thing to note is if your apartment has underfloor heating, carpets must be replaced with carpet which meets regulations.
Are there any "rules" such as how many cars you can park and where, do you have a personal designated space, is it a free for all or are you limited to one car and one space per property? What happens if you have visitors and they can't park and is visitor parking time limited? 2nd question. Do you have an area of private open space available with the property to cultivate personally?
On-site car parking is provided at our apartments, although arrangements vary between developments so please contact the on-site Sales or Management team for more details or give us a call on 0800 201 4811.

Most apartments offer private outdoor space or balconies and communal gardens for the residents to enjoy, and in fact many developments have their own garden club.
What's the maximum number of bedrooms in your properties? We often have people to stay.
Our apartments have 1, 2 or 3 bedrooms, and we also offer guest suites at all of our Retirement Living and Retirement Living PLUS developments.
What the rules would be around having family stay, is it completely easy for them to come and go?
McCarthy Stone's apartments are designed to maximise space and comfort – many customers are surprised at how spacious the rooms are, so there is plenty of space to entertain. If you need more space in the day to spend time with guests, you can use the homeowners' lounge. If they want to stay and you haven't made up the spare room, visitors can stay in the hotel-style guest suite, available at most developments at a low cost.
Is there always a warden on duty, and would residents have a call button if, for instance, they fell, or were taken ill suddenly?
All our Retirement Living and Retirement Living PLUS apartments have a 24-hour emergency-call systems for added peace of mind.
Can I rent rather than buy?
Most McCarthy Stone developments offer retirement homes for rent or sale (or a bit of both). For many people, renting provides a quick, easy and flexible way to enjoy all the advantages of life in a beautiful McCarthy Stone apartment. For some, it offers the chance to 'try before you buy'.

If you're not sure if renting a retirement property is right for you, talk to us. Our aim to make the entire experience, from making the best decision to moving in, as simple and straightforward as possible.

Give us a call on: 0800 201 4811 or visit our rentals page.
Does McCarthy Stone take a percentage from any resale?
Thanks for your question! You're under no obligation to use McCarthy and Stone's resale service, however if you choose to, we do charge an estate agency fee as a percentage of the agreed selling price (plus VAT).

For more information look at our resales pages.
You can find the full Gransnet Q & A here and explore McCarthy Stone properties here.