Covid19. Homeowners asked - we acted
From fine dining delivery to IT support, throughout the pandemic we've worked with our homeowners to offer creative services and solutions to promote their happiness and wellbeing.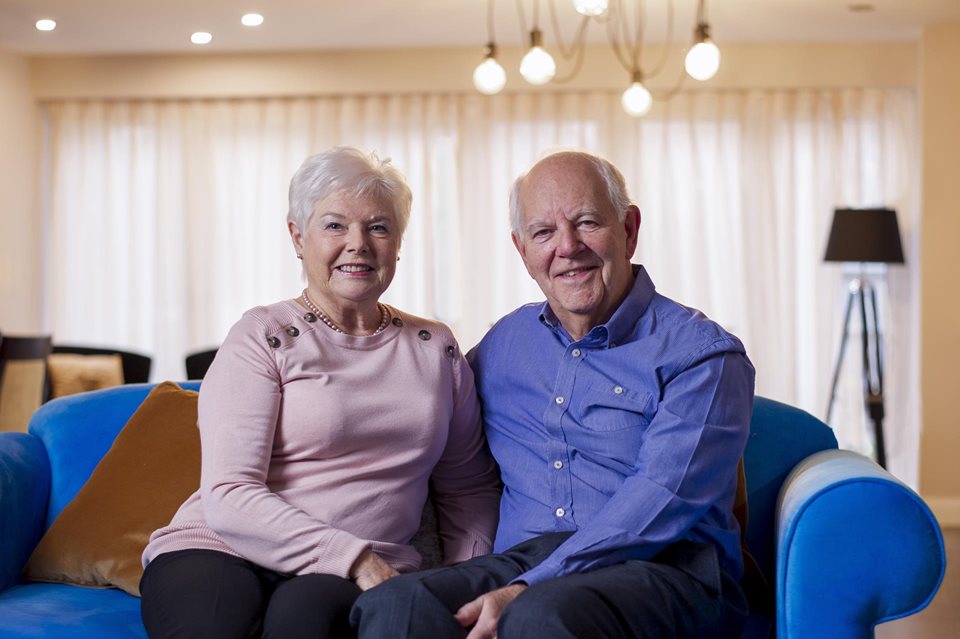 When lockdown struck, we listened, learned and took action
We pride ourselves on our can do attitude and proactive customer service. Throughout the coronavirus crisis we've been in touch with homeowners, asking for feedback on their concerns so we can introduce practical solutions to help.
Homeowner feedback: on isolation

"I am very worried about some people here who do not have family nearby."
Our solution
As an emergency response to lockdown we created a buddy scheme of over 500 volunteers to ensure that all our homeowners had someone on hand to help them access essential food, medical supplies, reassurance and companionship.
"I would like to thank Ryan Cropley, the buddy for Rockhaven Court. He has been extremely helpful…thanks to Ryan I've been able to enjoy fresh fruit and vegetables." Mosie Wild, Homeowner
Homeowner feedback: on food delivery
"I have been an online shopper with [supermarket chain] for many years. I'm on their priority list. Despite numerous checks for a delivery slot, phone calls and letters I am unable to get a delivery…"
Our solution
Fine dining delivery

In retirement developments with onsite restaurants and bistros we offered a very popular fine dining delivery service to ensure people always had access to hot, delicious and nutritious meals and morale boosting treats – like traditional cream teas. As a result, take up for our restaurant meals increased by 15% and at peak we were delivering 100,000 meals a month.

"There are no words to describe how much the food you prepare has made lockdown tolerable – exciting even! Thank you all." Maggie, Homeowner

Shopping made simple


We've partnered with Morrisons

to tailor their friendly and personal telephone ordering service to all of our retirement properties – including free next day delivery.



"Such a great service. I'm thrilled." Elsie Burrell, Oaktree Court.
Homeowner feedback: on keeping in touch
"If residents aren't online or have access to smart TVs… lot of things are via this method and it can be frustrating to people that they can't access them."
Our solutions
Tablets and IT support


Our IT team set up a service offering pre-configured tablets and remote support for homeowners who weren't online.

"Thank you to my brilliant neighbours for getting to grips with technology so we could enjoy virtual coffee mornings together during lockdown." Tony, Canning Place

The Grapevine


We've set up an invitation-only online community for people living in McCarthy Stone retirement properties, allowing them to virtually meet neighbours, keep up to date on news and events, join clubs and chat.

Virtual and socially distanced entertainment


From exercise classes to gin nights, our House and Estate Managers have been amazing at keeping spirits up – even finding safe and innovative ways to celebrate everything from wedding anniversaries to VE Day.

Nationally, we're offering free Mirthy talks. We also held a pen pal programme with school children; shared exercise tips from the Gym Group and ran a poetry competition.

"Thanks for the friendship of the other homeowners and to McCarthy Stone for arranging the Mirthy talks - what a brilliant idea" Christine, Blake Court

"I think the help and support during the coronavirus crisis has been remarkable. McCarthy Stone have done an excellent job of keeping us safe." Homeowner
Thriving in a pandemic
McCarthy Stone create award-winning retirement properties for sale or for rent —our homeowners turn these developments into vibrant communities. This style of retirement living came into its own during the coronavirus crisis. Having a private retirement apartment allows our homeowners to protect themselves against the virus more easily while also being part of a sociable community with spacious shared gardens to enjoy (safely) and help on hand if they need it.
Search for your perfect property