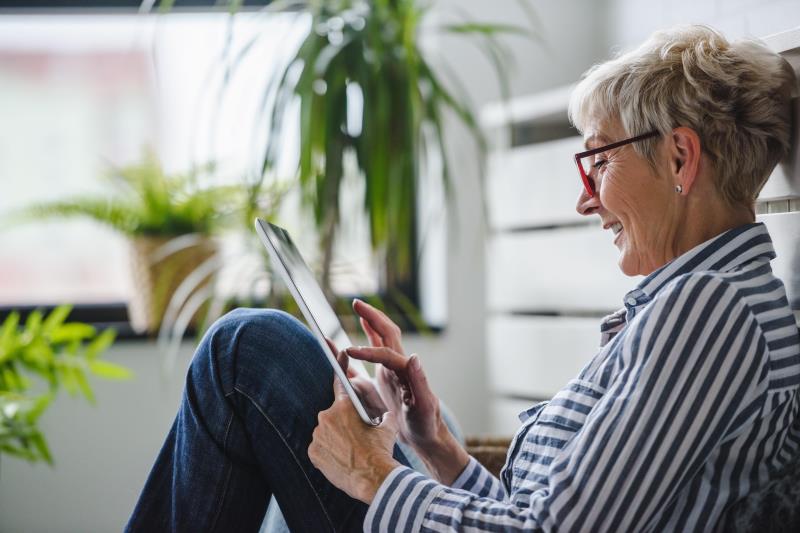 We'd love to hear from you
If you would like to find out more about why McCarthy & Stone is a great place to live, we would love to hear from you. We can provide information about our developments, give you an insider view into the community life and de-mystify the sales process.
Over the last few weeks we have updated our ways of working to offer you the same great experience while keeping everyone safe – you, our homeowners and our staff.
"Just a note to say I'm really impressed with the regular literature coming through from McCarthy & Stone. Informative and caring."
"Thank you for looking after not only Aunty Jean, but all your other residents. You are all angels in this trying time."
"I feel extremely fortunate to live in a McCarthy & Stone apartment, particularly at this difficult time with our House Manager in Epson and many others House Managers doing a fantastic job and going above and beyond to keep homeowners well advised and safe."
"A very big thank you to all the wonderful staff at Horizons who are helping us to survive during this difficult time. I think you all deserve a medal."
A massive thank you to all your staff for the love and support that you are giving to everybody in Rutherford House
"We should like to express our gratitude and admiration for the way in which McCarthy & Stone and handling these testing times.

The information given to us on an almost daily basis is exemplary."
"I want to say a massive thank you for all the love and support that you are giving to everybody in Rutherford House. For the care and concern that you show to every resident as well as the families. We know that Dad is in a safe environment and that someone is always on hand."
"On behalf of the residents at Viewpoint, I should like to thank the staff of McCarthy & Stone, in particular our House Manager, for all they are doing to ensure the virus does not enter the building and infect the residents."
Thank you so much for the lovely meals I really enjoyed them.
A big thank you for all your efforts during these trying times. Our lunches have been super, I know its not the same as having lunch with company but it's been brilliant to have hot meals delivered to us all. I know it's as difficult for you as it is for all of us, but we really appreciate all your efforts, so once again THANK YOU!
I just want to say thank you from the bottom of my heart for all you are doing for my Mum. Words can't express how grateful I am.
Many thanks to all in the kitchen for keeping us fed at this difficult time
Thank you for my midday 3 course meal, I am enjoying the food. You've all have made the very best of this challenging situation
96
of customers would recommend McCarthy & Stone